Top 12 COPD Comorbidities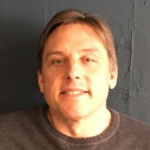 By John Bottrell, RRT

·

July 9, 2018
COPD is generally considered a disease associated with emphysema and chronic bronchitis. Often overlooked are the other chronic conditions sometimes associated with it. These are often referred to as COPD comorbidities. Here is a look at the 12 different conditions that are part of COPD, and their differences.
Before reading these, keep in mind that they do not happen in all COPDers. But, your risk for developing these is increased when you have COPD. So, this is why it's important to be aware of the potential. And it's important to be aware of what they are.
So, These are 12 things COPD doctors are always on the lookout for.
What to make of this?
Again, these are common COPD comorbidities. Not everyone with COPD will develop these. Some may get none. Others may get one or more. It's important for doctors to be aware of the increased risk for developing these conditions. Being aware of these is important, because screening for these may be a regular part of your regular COPD check-ups. It's all in an effort to help you breathe easy and live long with COPD.
This article represents the opinions, thoughts, and experiences of the author; none of this content has been paid for by any advertiser. The COPD.net team does not recommend or endorse any products or treatments discussed herein. Learn more about how we maintain editorial integrity here.