COPD Word Search
It is time for some fun! Can you find the following COPD-related terms in the word search below?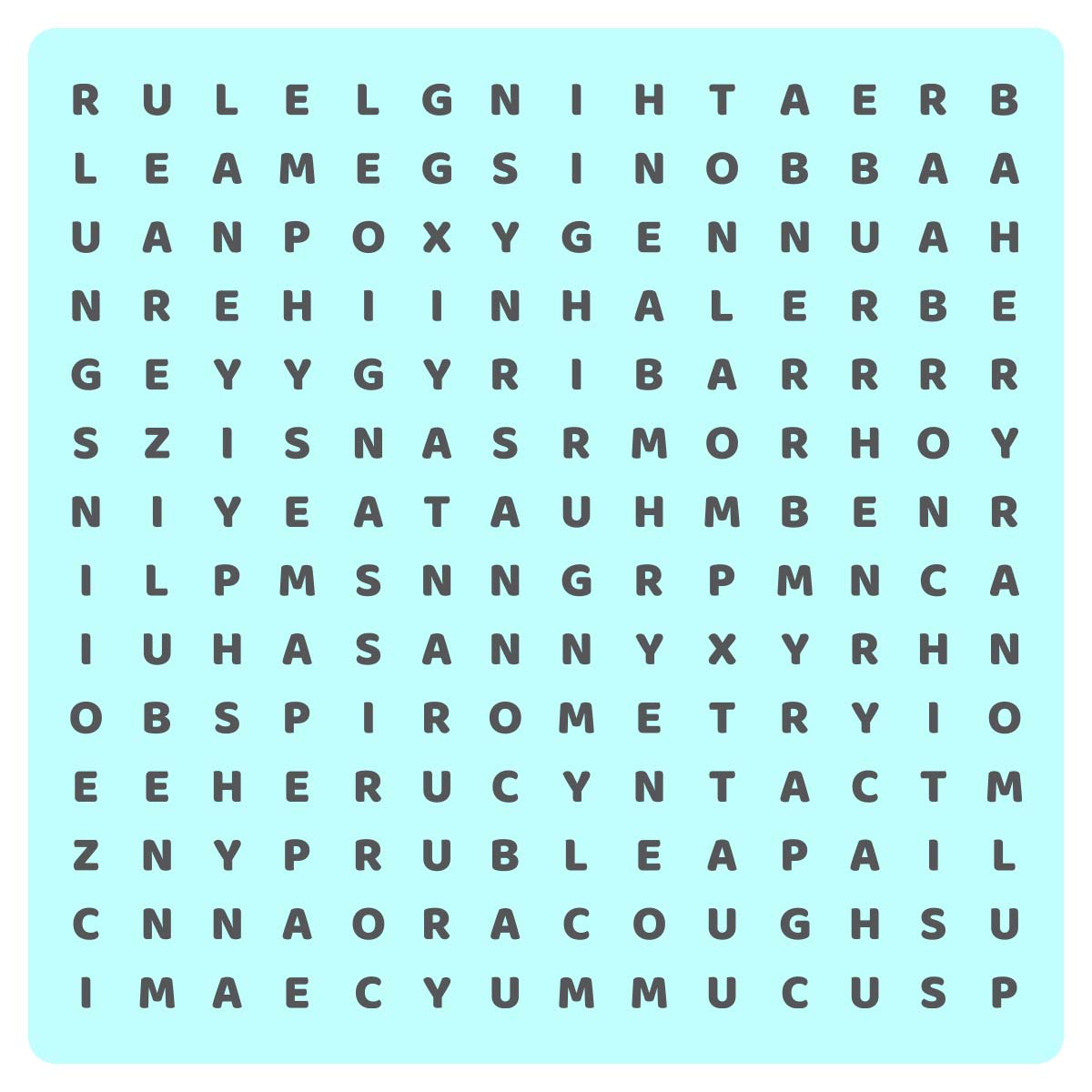 How did you do? Could you find all the terms? Let us know in the comments!
Poll
Do you live with any sleep disorders (eg. insomnia, RLS, sleep apnea) in addition to COPD?