It is time for some fun! Can you find the following COPD-related terms in the word search below?
Breathing
Cough
Lungs
Nebulizer
Pulmonary Rehab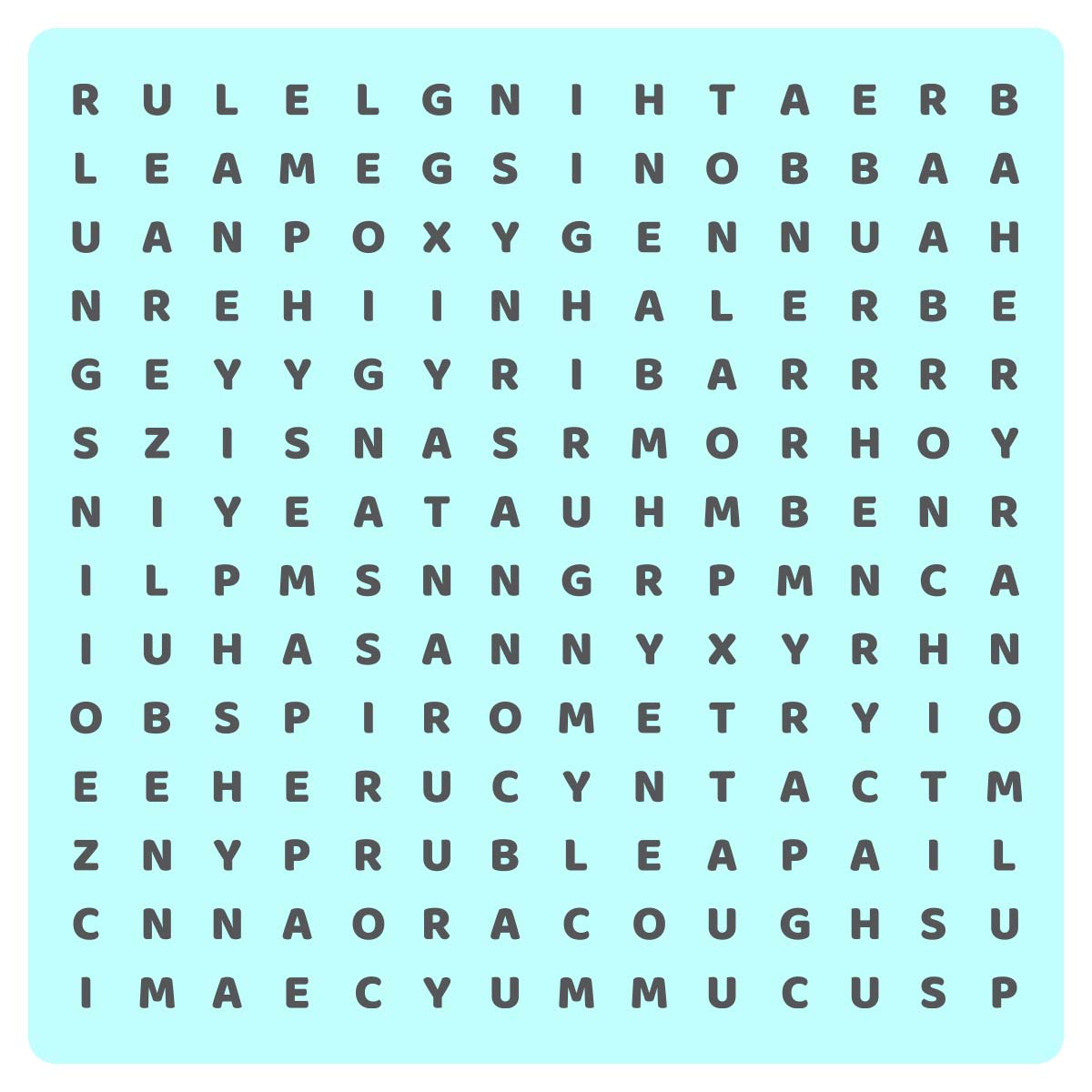 How did you do? Could you find all the terms? Let us know in the comments!

Community Poll
Do you know the difference between a COPD exacerbation and lung function decline?