Be Prepared! Fires and Fireworks 2018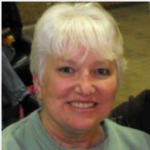 By Janet Plank

·

June 21, 2018
It's the end of May and we've gone from wood burning furnaces and fireplaces to firepits. Soon will be fireworks and wildfires. Some areas have been coping with them during the winter and spring already.
If a person has lived in a place for a while, they get to know the climate, habitat, events and more that can and possibly will affect you. It's important to be prepared and we will always hope that we don't have to act on these things.
Stages of COPD
With Chronic Obstructive Pulmonary Disease (COPD), we know that symptoms are shortness of breath, difficulty breathing, wheezing, coughing, mucus, fatigue. There are four stages of COPD1.
Mild: 80% Lung Volume
Moderate: 50% – 80% Lung Volume
Severe: 30% – 50% Lung Volume
Very Severe: Below 30%
Be prepared
In each stage, it gets more difficult to breathe. Your health is most important. It's important that you are prepared.
Firepits have become a way of life for some people and it's enjoyed by family and friends. It's a place to roast marshmallows, make s'mores, tell ghost stories and for the comradery. In my younger days, we had bonfires which were bigger. Now, along comes COPD, and other lung diseases. For that person, there is no fun. That smoke can take our breath away, it can trigger an exacerbation and send you to the ER.
July 4 is soon approaching. Fireworks are tradition and part of the celebration. Fireworks are shot off in the country and inside of some towns, depending on their regulations. Often there will be big fireworks shot off in the communities as an extravaganza. These can overwhelm you. The smoke can make it difficult to breathe. It can feel like hitting a wall with breathing and your chest might feel like bursting. On New Year's Eve, communities might celebrate with fireworks as well.
Wildfires are often sparked by fireworks, lit cigarette butts that are tossed out a window, and by fires that are started and not put out when the person leaves. Depending on wind, weather, and terrain, these fires can become huge and devastating. These can become huge and ravishing quickly. Some can cause evacuations. These can literally take your breath away, even in the house.
How do we cope?
How do we cope with these things? How do we breathe? Why do people burn these things where it can affect us and others with lung diseases?
I have asked myself these things too and realize that we all live together, in the same neighborhoods. There are more people who enjoy the fireworks. I remember when I enjoyed them and it was so fun with my kids and grandkids. I've realized that negative thinking about others lighting them isn't healthy for me or anyone else. I'm the one struggling and having issues with the smoke. So I need to make choices, and much depends on the severity of the outdoor and air conditions. Can I be safe and find peace in my home or where do I go?
Some tips
Our lungs move oxygen throughout our bodies and into other organs. Knowing how dangerous smoke can be for us, means it's time to prepare for any situation regarding smoke and fire. Some may say that pollution falls under this as well.
Just for the fireworks here, my hubby takes pups out before he goes to work, then we will close the house up tight. My poor shih tzu Abby is terrified of fireworks, so I put newspaper down just in case. I do keep a damp rag on the cupboard to put across my mouth and nose in case I do have to open the door quickly for someone to go in and out. Ceiling fans are running to blow smoke away from the inside away of the room. We go into my room, crank up the tv and turn on the lights.
Have masks available. A person might need to wear one, if they go outside, to the doctor or even to walk your fur baby if there is any smoke. Maybe around the inside of the house if there is seepage.
Have rags available, in case it gets smoky outside, you can wet these and put in front of doors and cracks in windows to keep the smoke out. I might even prefer to put a damp rag across my face as well as or instead of a dry face mask, if needing to go out.
If conditions are bad, I can load up my fur-babies and drive to a town that has less smoke or is smoke free. I can stay with a friend or in a motel. Do know your options and have this planned ahead of time, just in case.
Have medications handy in case you need to leave or evacuate, so that you can grab and go. I always carry a list of medications and health information. In my go bag, along with regular medications, I carry a nebulizer with albuterol so that it's with me if needed. I bring a change of clothes and a clean washrag to wash with if needed. Be sure to have identification with you as well. I also carry my rescue inhaler.
Have bottled water available for regular drinking and in case your water is tainted or not drinkable for a time. Also, take with you if you evacuate. Hydration is so very important. Smoke can dry a person out, especially if you breathe any of it in.
Throat lozenges and/or Biotene are kept handy for dry mouth.
Shower when it will be most helpful to you.
Be safe, carry your charged cell phone, and always let someone know where you are going, if you have pets, make it known where they are as well.
This article represents the opinions, thoughts, and experiences of the author; none of this content has been paid for by any advertiser. The COPD.net team does not recommend or endorse any products or treatments discussed herein. Learn more about how we maintain editorial integrity here.
https://copd.net/basics/copd-stages/stages-explained/