Community Feedback: Rib Cramping with COPD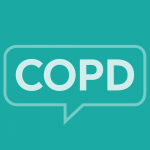 By Editorial Team

·

March 24, 2016
One aspect of managing a chronic illness is the constant deciphering of new symptoms! Every time you experience something new you have to ask "Is this normal?" "Is this because of my COPD, or is this something else?"
We asked you in the community what odd or unexplained symptoms you experience with your COPD and the response was huge! It turns out that many of you are not alone in experiencing strange symptoms! Regular headaches, bloating, lack of energy and anxiety were symptoms that came up often within the community, but the biggest discussion point was strange cramping around the rib cage. Below are just some of the comments you shared:

"I get chest cramping right by my ribs; it's so weird"
"My doctor has no idea what causes my chest cramps"
"You are not crazy, and you're not alone" – Expert Responses:
While there isn't a clear-cut answer to why this rib cramping happens, it is certainly not uncommon, and you are certainly not alone! The more we spread the word about experiences such as this, the more chance we have at figuring out the cause, and the solution!
In the meantime, if you've had an experience with this, or any other "strange symptom" of COPD, share your story with us here: https://copd.net/stories/
Lastly, please note: Not everyone with COPD experiences every symptom identified in this article. Some people experience only a few symptoms. Some people have many. The severity and frequency of symptoms, and how long they last, vary depending upon the individual. If you are experiencing new or different symptoms, be sure to discuss these with your healthcare provider to rule out any potential causes or medication side effects.