Avoiding the Holiday Hangover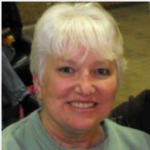 By Janet Plank

·

December 15, 2017
The holidays are something that used to be so exciting. We'd visit different relatives and the food was never ending. We'd have turkey for the next two weeks! Eventually, the holidays would be spent at my house and no one would be left out: the kids would even drag friends along. I loved the holidays.
Over time, the kids grew up, married and had families of their own.
Sometimes they are around and sometimes they're with the in-laws. I moved 3 hours away from my hometown about 15 years ago, so our house isn't as convenient. My stepchildren and their families are with their mothers, I'm not sure about mine yet. I know Christmas will be some time with my mom, my children and their families. I'm already trying to figure out what I can make that will travel well. I think I'll do bars and try cake pops if I can find an egg-free recipe. I'm working on some homemade gifts as well. These are preparations, then will be the travels to get there and then to get home. To visit and eat, to open gifts and visit. Knowing that every day is different, I know I'll need down time to be able to function and enjoy those busy days coming up.
How about you? What do you need to do to avoid the "holiday hangover?"
I'm not talking about cocktails. To me, the holiday hangover means the overdoing, the exhaustion, nausea, pain and whatever else that you normally experience after a busy few days. I know some of you struggle with showers and baths, even getting dressed for some of you may be a chore. My heart goes out to you. It's so important to prepare for the holidays. That you're able to pace yourself in everything that you do. You will feel better and in a better mood if you aren't in a hurry.
Here are some tips to help you avoid the dreaded "Holiday Hangover" this year:
You can begin to get ready for your get together a couple of days in advance.
Make a list of everything you need to do. Leave it a running list, so that you can continue to add something that you may have forgotten.
Avoid any triggers that will affect your COPD or other illness.
Exercise.
Get your clothes picked out, and jewelry if you wear it, a day or two ahead. Also, in case you may need additional items, have them ready too.
If you can shower or bathe a day before, or at least earlier of the day of the get together, that would help.
If you are talking things, get them ready a day or two ahead so that you don't forget anything.
Make sure that you have your carry bag with medications, your oxygen supplies and other medical items if needed.
If you are taking food things, have them prepared or prepare ahead of time if possible.
Have your camera or phone ready to take photos and save your memories.
If you are having people over, enlist some help
Plan and coordinate all you can ahead of time.
Get your groceries a day or few ahead of time.
Make what you can a day or two ahead of time.
Recruit helpers to prepare and clean up.
Set the table ahead of time.
Have something to keep little ones busy (color books or whatever you think for their ages).
Remember, take care of you and enjoy as much as you are able.
Wishing you a breathe-easy time and hoping you have avoided the holiday hangover.