Happy Hospital Checklist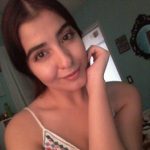 By Edi Mesa

·

January 8, 2018
I don't think there are many people who get excited to become admitted into the hospital, I know I don't. When allergy season comes into play, we might find ourselves going to see our doctors. Now, when the doctor tells you that you may need to be hospitalized because you have flare-ups or something, you think of how bored you are going to be.
Now, I am a self proclaimed "Professional Patient." By that I mean, I understand what my hospital stay will be about, how I'll cope and adapt, and what I will do to entertain myself. Now, don't get me wrong, I do NOT like becoming admitted but I will also NOT be bored in there.
I've created a "Happy Check List" over the 15 years I've been going. I bring a lot of what is on the list because my admissions are over a week every time. It changes as I get older but this is the general idea. I highly recommend that you REMOVE all jewelry and leave valuables at home, I PERSONALLY only carry my ID and Insurance Card and I also recommend that you have a MAX of $30 in SINGLES (All this fits in a small wallet/crossbody). I leave my debit card, social security and membership cards at home. This list is only to help comfort the hospital stay:
1. Travel Dental Kit (toothbrush, toothpaste, mouthwash, floss, dental picks) ($3.75 @ Walmart).
2. Women/Men Personal Care Kit (10 Pieces) ( toothbrush, toothpaste, dental floss, deodorant, hand & body lotion, travel comb, travel zip bag, travel cosmetic bag, shampoo & conditioner.) (shaving cream, razor). ($5 – $10 @ Walmart)
3. Pedicure Manicure Nail Kit (1 file, 1 cutter, 1 curette, 1 tweezers, 1 scissors, 1 nail needle, 1 case) ($5 @ Walmart)
4. Cell Phone Charger, extension cord, extra charge USB cable.
5. Face Wash, Face Serums, Face Moisturizer, Face Mists, Face Toners, Facial Wipes, Micellar Water.
6. Facial Trimmers, Tweezers, Lip Creme/Moisturizer, Mirror (hand or large), Cotton pads, Cotton Rounds, Q-TIPS.
7 .Makeup Concealer/CC Cream, Eyebrow Color enhancer, Pressed Powder, Creme Blush, Tinted Lip Creme/Stick.
8. Hair Brush (Recommended WIDE tooth comb), Hair Drier, Styling Creme, Hair Bands, Hair Bobby Pins. Hair Towel.
9. Eye Masks, Ear Plugs, Aloe Vera socks, Aloe Vera hand mittens (skin dries in hospitals), Hand Sanitize. Body Sponge/Cloth.
10. If religious – A prayer card, rosary or figurine.
11. Slippers, Sandals (Showering), Scarf(s), Beanie, Ear Muffs, Over/Under the knee socks, Neck Pillow, Throw Blanket.
12. Underwear (Hospital underwear is odd fitting), Hygiene Pads, Hygiene Wipes, Hygiene Powder
13. Puzzle 60 – 500 Pieces, Deck of Cards, Jenga, Battle Ship, Chess, Checkers, Mancala, etc.
14. Book(S), Journal, Scrap booking, Crafts (Necklace, bracelets), Crossword Puzzle, Word Find, Mind Game(S).
15. If you want electronics: A CHEAP Tablet, CHEAP Reading Tablet, CHEAP Radio (small)
16. Buy the WIFI if they charge (Better than using DATA) (Apps are a lifesaver)
17. Snacks and Drinks (Check with your Doctor for Diet Instructions)
I highly recommend that you ask for "Flutter" devices, also known as the Aeroibika Flutter Valve and the Acapella Flutter Valve. I also ask for inhaler spacers and cannualas. I like to get as much free stuff as I can.