Do You Know These Ten Things About COPD?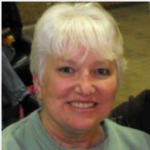 By Janet Plank

·

April 5, 2018
1. Did you know that COPD was first referred to as "chronic airflow obstruction" and "chronic obstructive lung disease." The first person to use the term COPD, was in 1965. Dr. William Briscoe used it at the 9th Aspen Emphysema Conference. It was also during the 1960's when the term FEV1 was first used to measure expiratory flow.
COPD Awareness
2. Did you know that more awareness is being made for COPD? It seems we often hear about celebrities who think one way or another about things, yet people look to them. There are some wonderful spokespeople and others who have or have had COPD:
Danica Patrick is a racecar driver and spokeswoman for COPD. Her grandmother had COPD.
Dean Martin was an actor who was a heavy smoker. He passed away on December 25, 1995, at 78 years old.
Loni Anderson's dad had COPD and this actress is a spokeswoman for COPD.
Christy Turlington is a supermodel and was one of the youngest celebrity with COPD.
Johnny Carson, like Dean Martin, lived in an era when smoking was glamorous. Johnny was famous for the Tonight Show. He died at 79 on January 23, 2005.
King Edward VII died in 1911, 10 hours after taking the throne and after a lifetime of smoking.
Leonard Bernstein, conductor for the New York Philharmonic was another life-long smoker. He died from COPD at 72 years old.
Chris Schenkel was a sports announcer, who died from emphysema at 82 years old.
Jim Belushi lost his dad to COPD.
Leonard Nimoy who was Mr. Spock on Star Trek, became a spokesperson for COPD awareness. He died from emphysema on February 27, 2017.
Amy Winehouse was 24 when she developed emphysema. She died from alcohol poisoning when she was 28.
William F Buckley Jr was a heavy cigar smoker. He died on February 27, 2008.
Barbara Stanwyck was a famous actress. She passed away at 83 in 1990.
James Mitchell, famous actor and dancer, died at 90 in 2010.
Maureen Stapleton was an actress who died at 81 in 2006.
Leonardo Cimino was an actor who died in 2012 at 95.
Chang Cheh was a writer, film director and producer, who passed away in 2002 at the age of 79.
There are others less known.
3. Did you know that E-cigarettes appear to trigger unique immune responses as well as the same ones triggered by regular cigarettes? This is according to new research published online in the American Thoracic Society's American Journal of Respiratory and Critical Care Medicine.
4. Did you know that 2 main diseases under COPD are Emphysema and Chronic Bronchitis?
COPD isn't curable
5. Did you know that COPD isn't curable? It is treatable though. You can't reverse the lung tissue damage, however you can slow the destruction and manage the disease by quitting smoking, exercising, prescribed medications, seeing your doctor regularly, proper nutrition and oxygen when needed.
6. Did you know that the average person breathes an average of 13 pints of air every minute?
7. Did you know that COPD is often misdiagnosed, because physicians often claim it's part of the aging process?
8. Did you know that two signs of COPD that you could be ignoring are shortness of breath or even a change in mucus?
COPD Headaches
9. Did you know that there are COPD headaches? They are more common in the morning, when you wake, due to carbon dioxide in the blood stream. With COPD your lungs can have more difficulty inhaling oxygen and expelling oxygen. This should be mentioned to your doctor. Maybe it's time to have a sleep study done to see if you qualify for night oxygen.
10. Did you know that there is an activity you can to with others, to give them a sense of what it feels like to have COPD? Activity: Give each student a 3-inch section of a drinking straw. Ask everyone to put the straws in their mouths and breathe only through the straw (not through their nose, they may pinch their nose to achieve this). Have them do this for 30 seconds. Now play some upbeat music and lead the group in a series of exercises until they are huffing and puffing, i.e. dancing to music, jogging on the spot for 30 seconds, jumping jacks. Breathe through the straw again while pinching their noses. Spit out the straws when they are running out of oxygen. Remove the straw and resume normal breathing. Welcome to our COPD world.
This article represents the opinions, thoughts, and experiences of the author; none of this content has been paid for by any advertiser. The COPD.net team does not recommend or endorse any products or treatments discussed herein. Learn more about how we maintain editorial integrity here.