Remembering Mary Ultes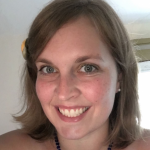 By SusanHU

·

March 8, 2018
We are deeply saddened to share that contributor and member of the COPD.net team, Mary Ultes, passed away on March 2nd, after a long battle with COPD. Mary was a loving wife, mother, grandmother and friend, as well as longtime advocate for the community.
Mary's writings were especially valued by our community for their real-life advice, easy reading, and no-nonsense tips. Her advice and guidance will live-on with COPD.net and she will be well-remembered.
You can read some of her writings below:
Memories from Mary's Friends and Fellow Contributors:

From Erin Rush:
Mary was so awesome! Her articles gave a lot of people hope and encouragement. She will be very missed. 🙁 I loved reading her work.

From Jennifer Patel:
I absolutely adored working with Mary on COPD.net. Her sense of humor, perseverance, and unique perspective brought so much value to so many people. It was always a delight to read her articles, as she shared heartfelt experiences and hardships with wit and hard-won wisdom. It was also beautiful to see how much she loved her family and enjoyed being with them, and vice versa. One of my favorite articles of Mary's is a Day in the Life piece where she talks about hanging out with her loved ones – most notably, one of her grandsons who was dressed up in a banana costume Mary got him for Halloween! She brought so much joy to the people around her – both online and off. She will be missed, and I know I'm not the only one who feels incredibly fortunate to have gotten to know her.

From Michelle Cassandra Vincent:
It's so sad. May she rest in peace. Her articles meant a lot to a lot of people, myself included.

Mary's family asks that in lieu of flowers or other tokens of esteem, donations be made to St. Jude's Children's Hospital.