COPD in America 2015: Caregivers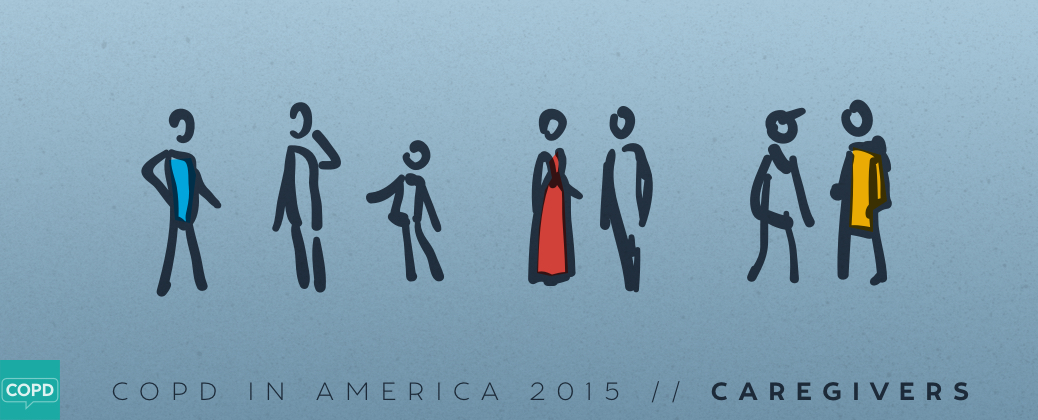 The COPD Caregiver In America 2015 online survey was conducted to gather insights from 193 individuals who are currently, or in the past 5 years, served as the primary caregiver of a COPD patient. The study hoped to gain a better understanding of caregivers' participation in diagnosis and treatment journey, as well as their own health and needs as a caregiver. Respondents were primarily Caucasian females over the age of 50, coming from across different regions of the U.S. 37% of individuals were retired and another 37% were still employed in some capacity.



Caregiver respondents report common complications among their loved ones included depression, high blood pressure and respiratory infections.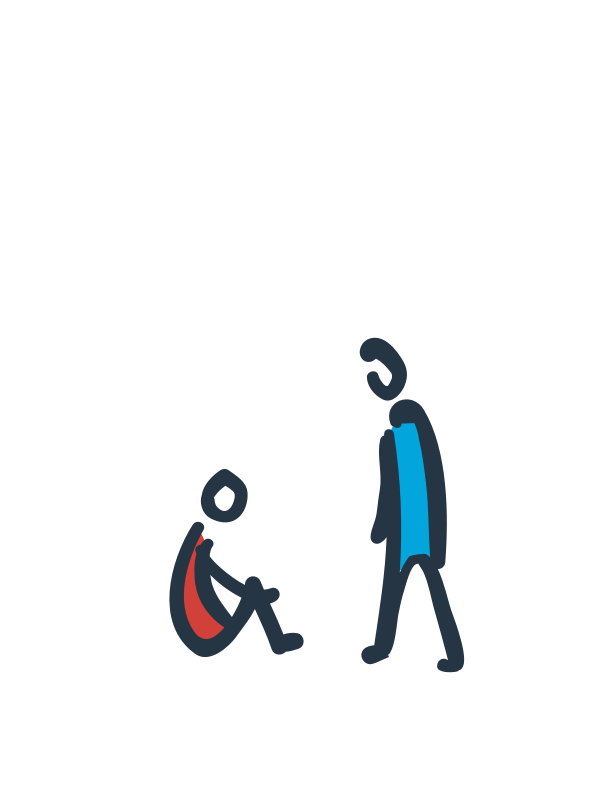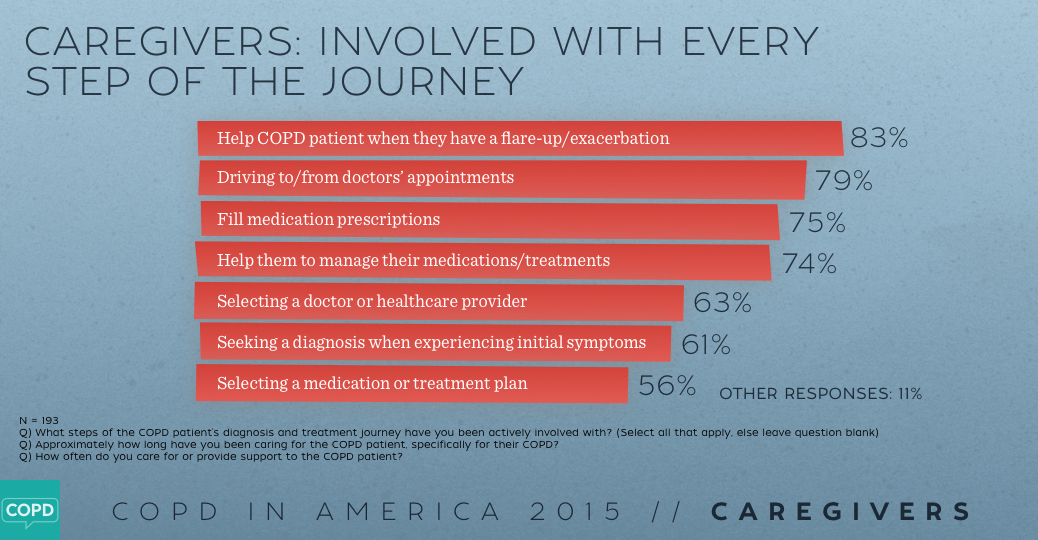 47% of caregivers have provided care for a loved one with COPD for at least 5 years. 84% of caregivers provided daily care.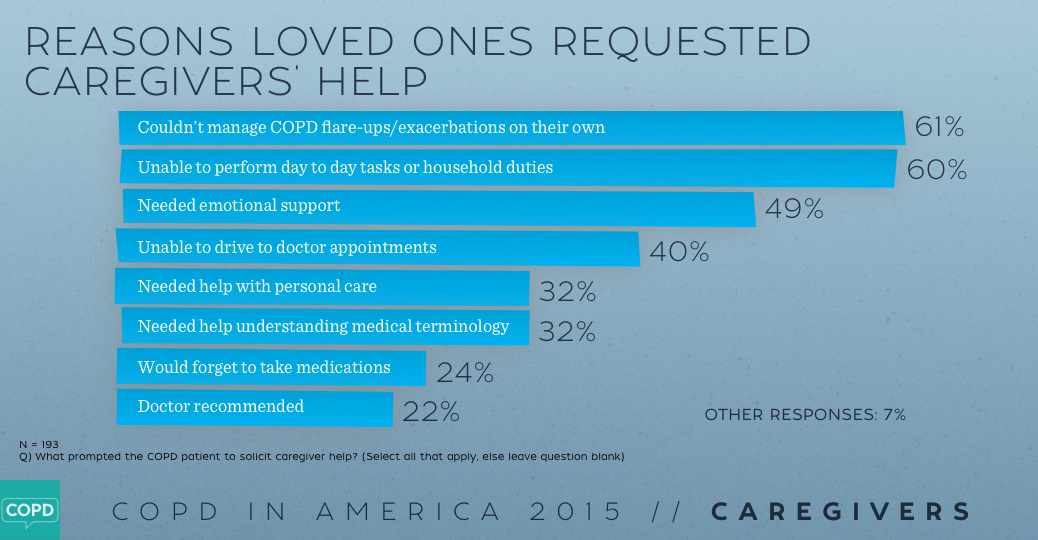 Caregivers report that their loved one turned for help when they were unable to manage their flare-ups or perform day to day tasks. Despite providing daily care, most respondents did not anticipate moving their loved one into a long- term care setting within the next year.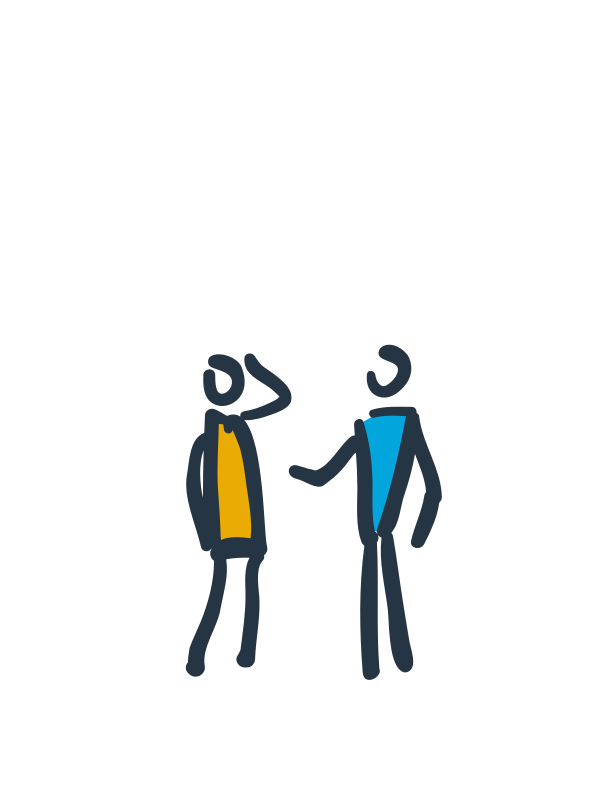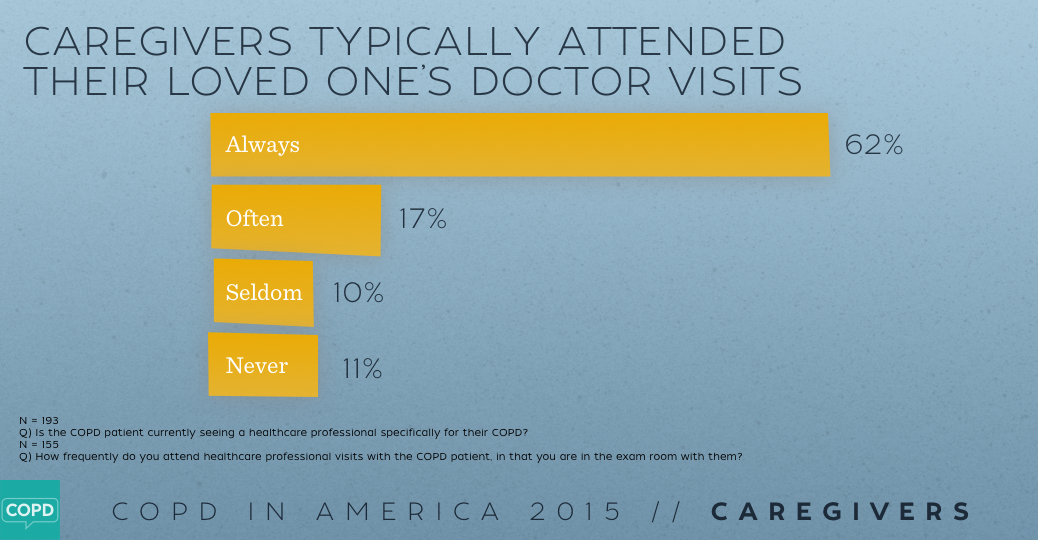 Aiding in-office physician interactions, whether with emotional or logistic support, was a major role for caregivers.



Doctors and COPD websites were caregivers' most commonly turned-to resources to learn about the disease and how to care for the COPD patient (61% and 48% respectively).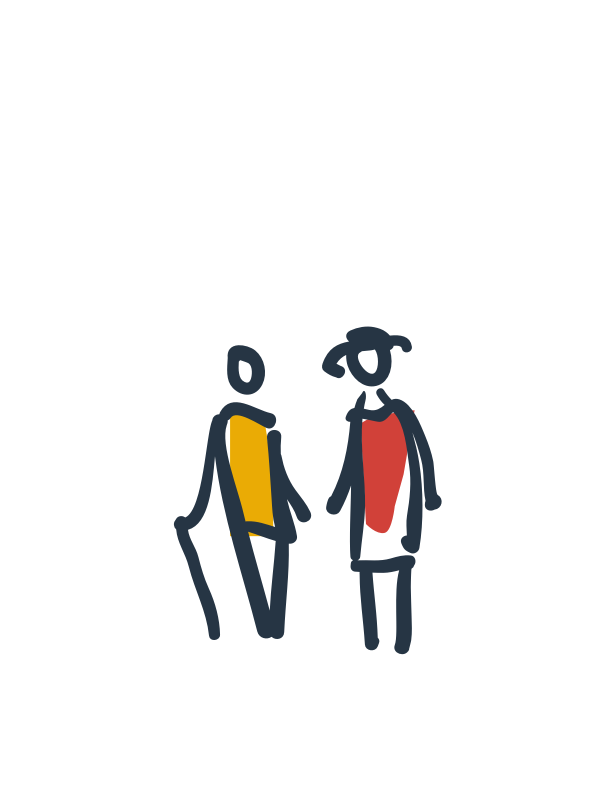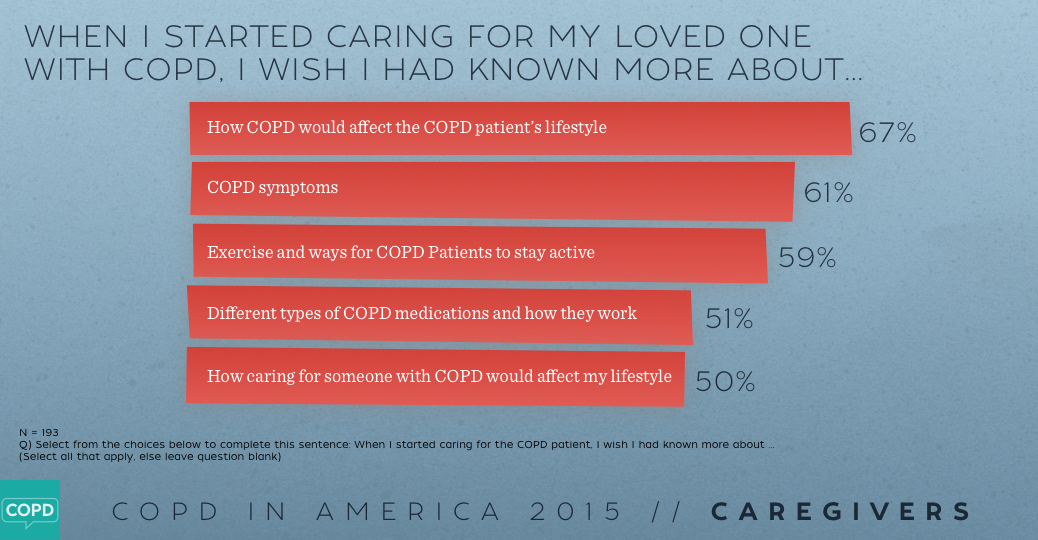 For caregiver respondents, understanding COPD as a disease was more important that learning about specific medications and personal impact.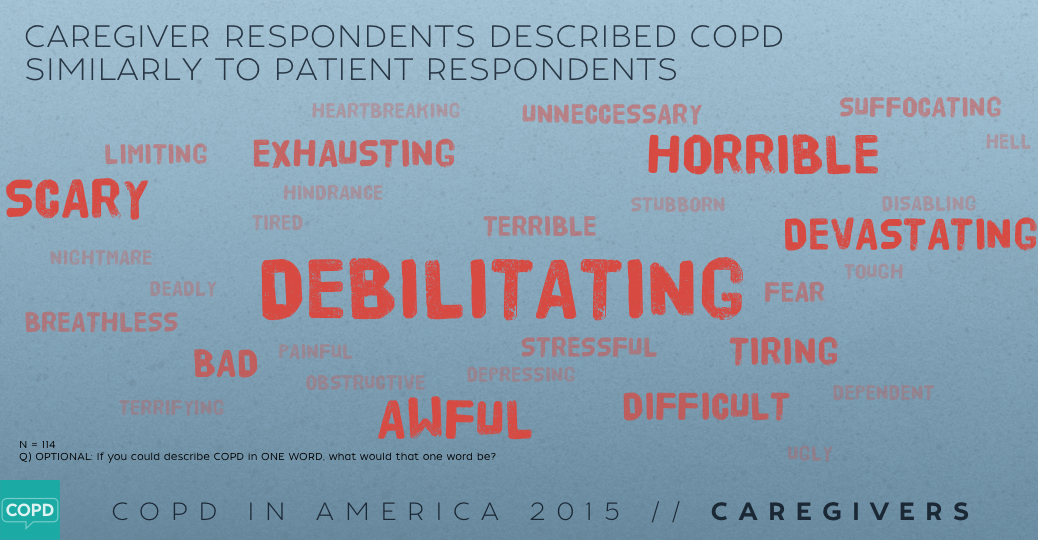 "Scary," "Awful" and "Debilitating" were commonly chosen words to describe COPD. Caregiver-patient alignment on figurative language choices often indicates mutual support and understanding.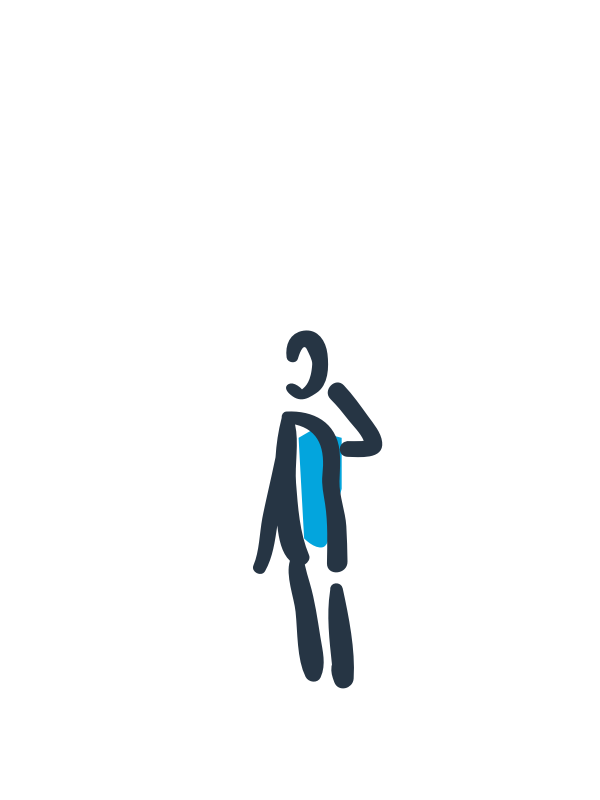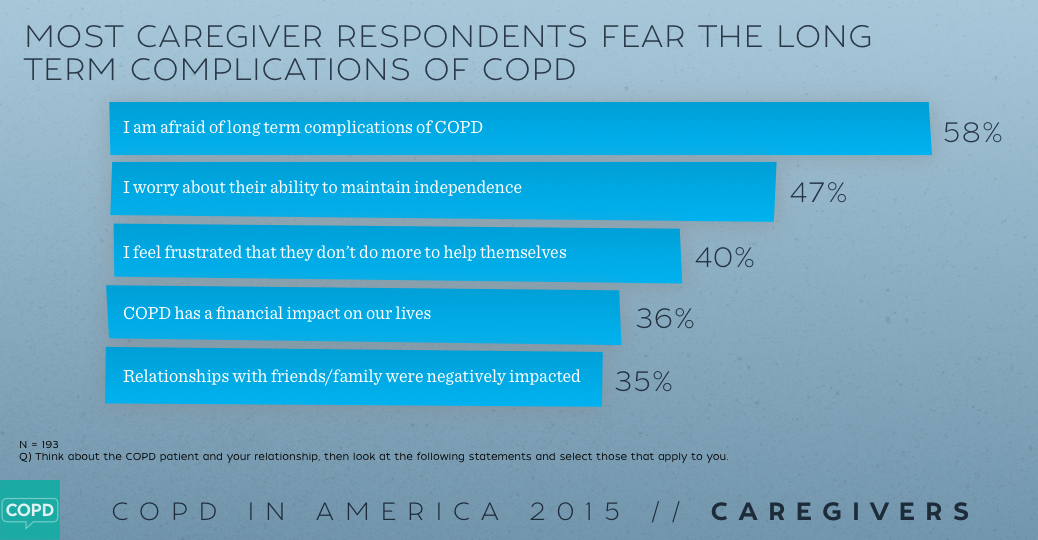 Over half of caregivers cited they were afraid of the long term complications of COPD, and almost half fear their loved one will lose the ability to maintain their independence as the disease progresses.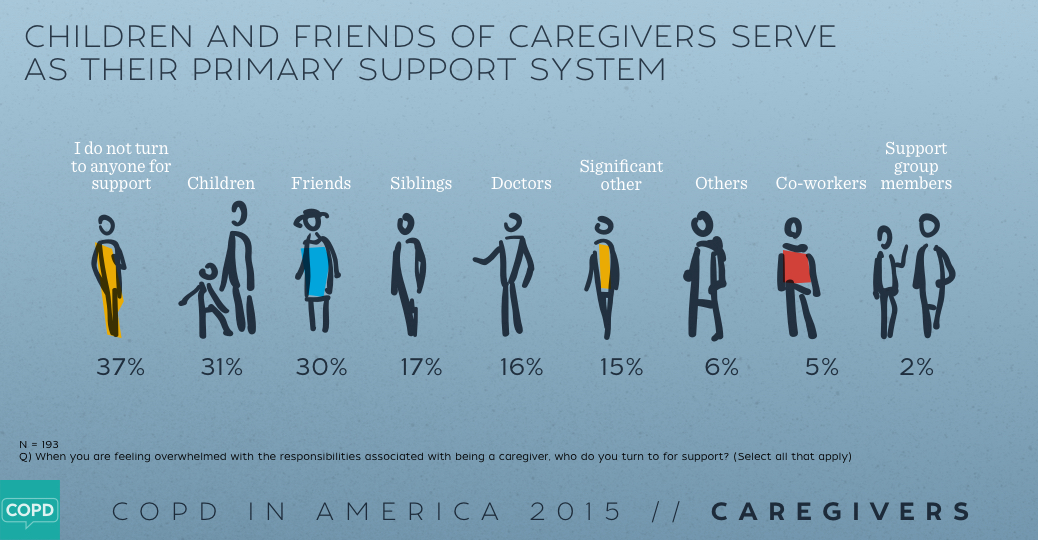 Many caregivers feel they lack a support system, with over a third not reaching out to anyone when they feel overwhelmed.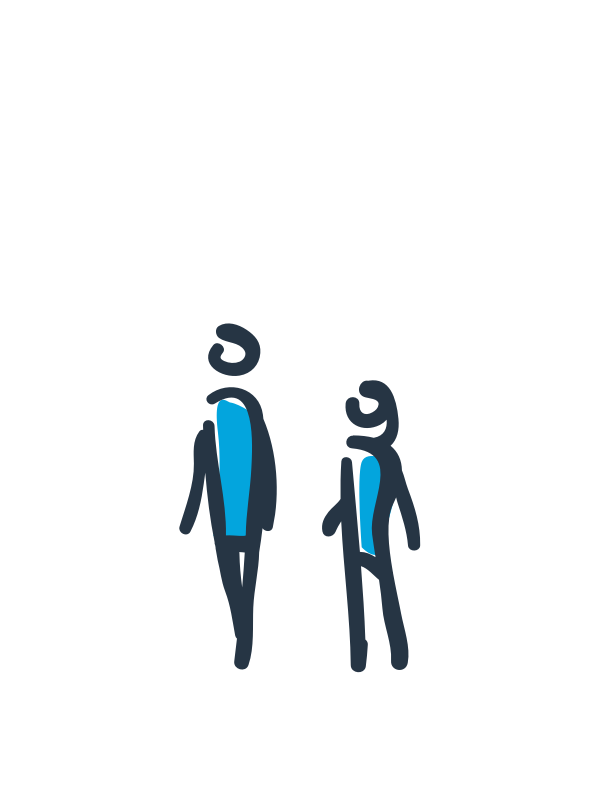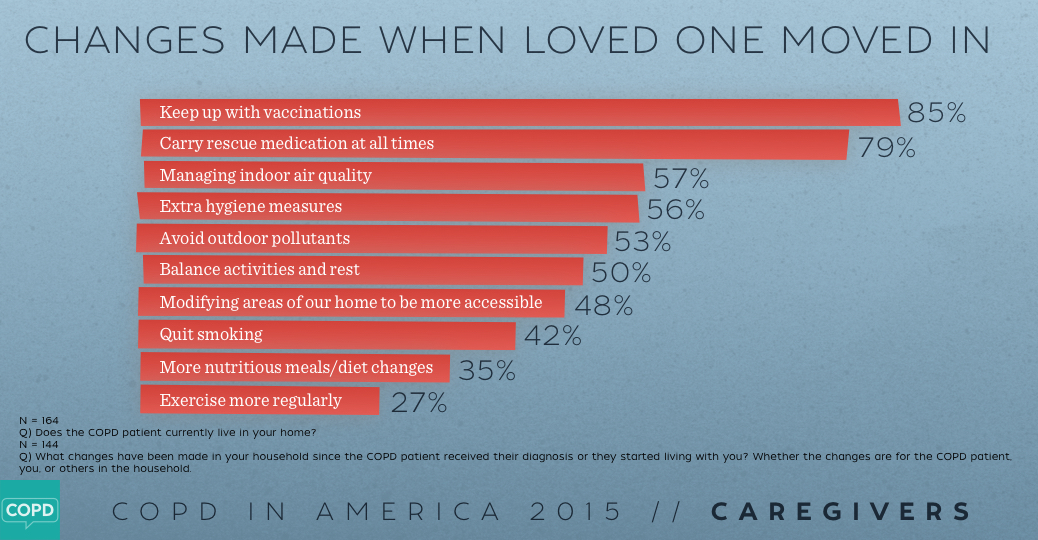 88% of caregiver respondents were living with their loved ones, which prompted a variety of changes to be implemented in the household. Most changes were to minimize irritants and ultimately prevent exacerbations.



The primary concerns caregiver respondents had was that they simply weren't doing enough for their loved one.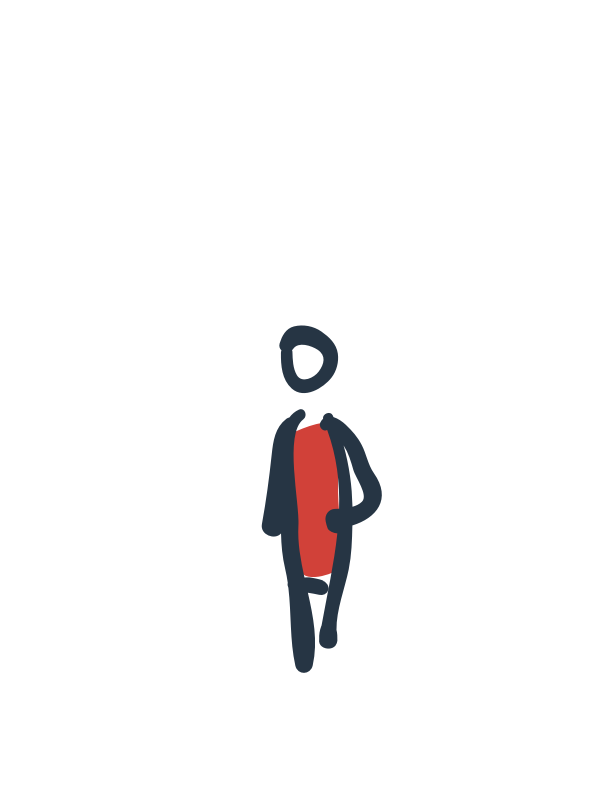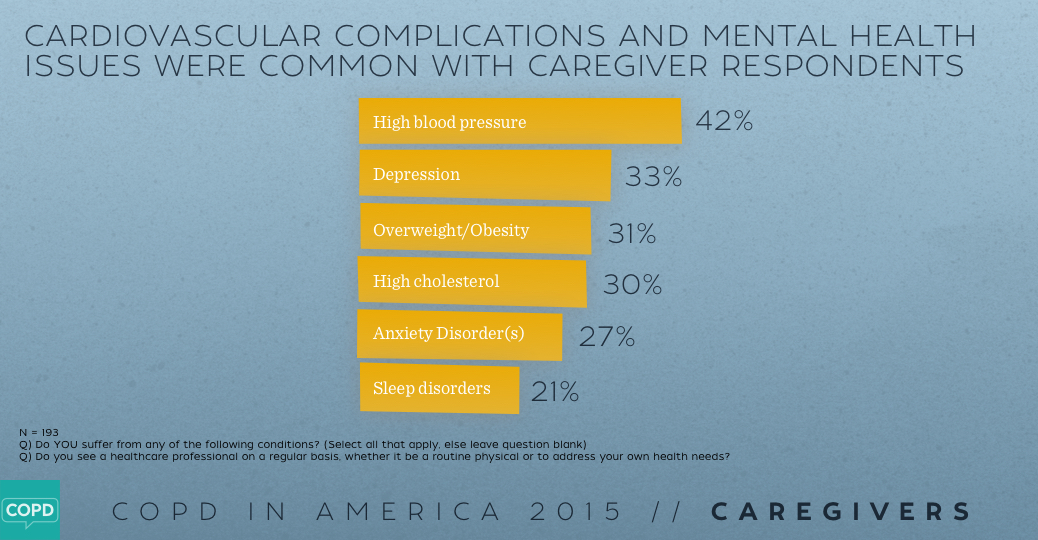 83% of caregiver respondents see an HCP on a regular basis for their own health needs.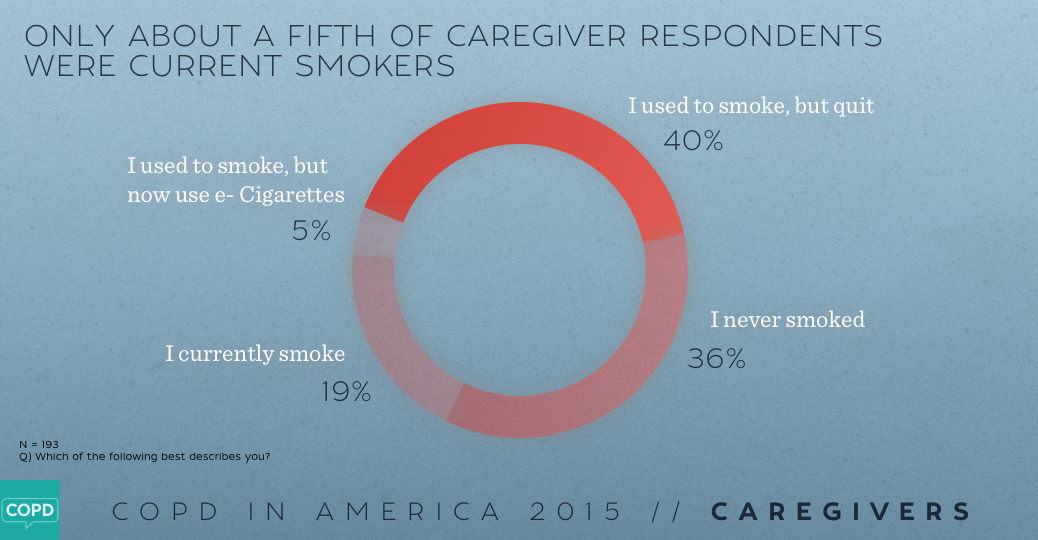 While 19% of caregiver respondents currently smoked, over 45% had either quit or were in the process of quitting!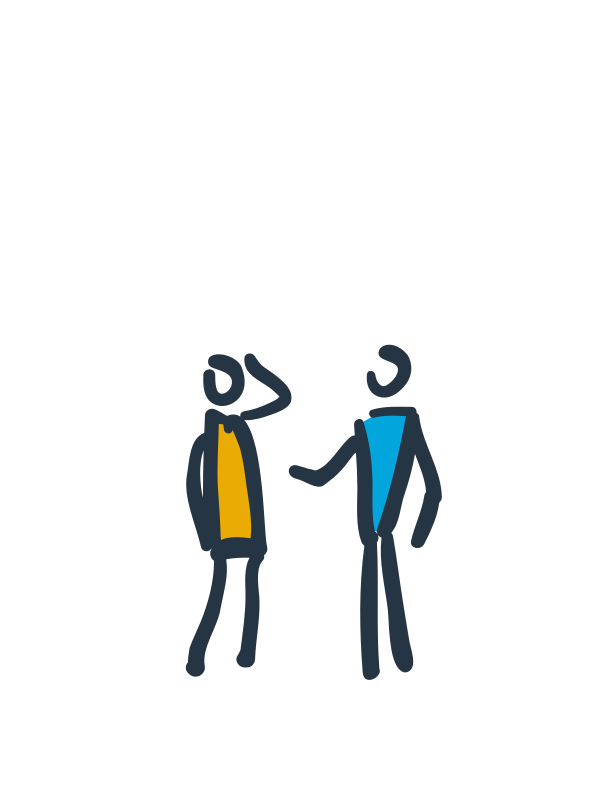 Physical and emotional fatigue and pain was common with caregiver respondents, which is the most likely culprit for infrequent exercise.