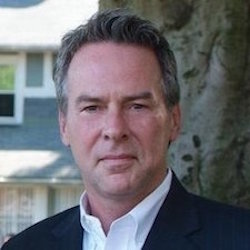 Kevin was previously an advocate on COPD.net.
I'm the proud husband of Marisa and father of Danielle, Samuel and Owen. Sixty-four years old, I grew up in the Flatbush section of Brooklyn, but moved around the eastern U.S. (Massachusetts, Washington, D.C., upstate New York) during my college and graduate school years.
Although I started out my professional life as a teacher (eight years) I recently retired from a 25-year career in public relations and communications. During that time, I wrote press releases, speeches, memos, reports, position papers, and numerous other written materials. I also wrote short stories on my own time.
Do you think I enjoy writing? Does it show?
I grew up with a generation of smokers in a smoking household. Not blaming anyone except myself but, I smoked for over 25 years and developed COPD. I was diagnosed as "severe" in 2011.
Since that time I have had glorious days and others that were not so good. I try to take each one as it comes.
I am lucky that I have a supportive family and good medical help.
Each day is a gift from God.
Cheers.
Click here to read all of Kevin's articles on COPD.net.