Debz Borge
Last updated: October 2021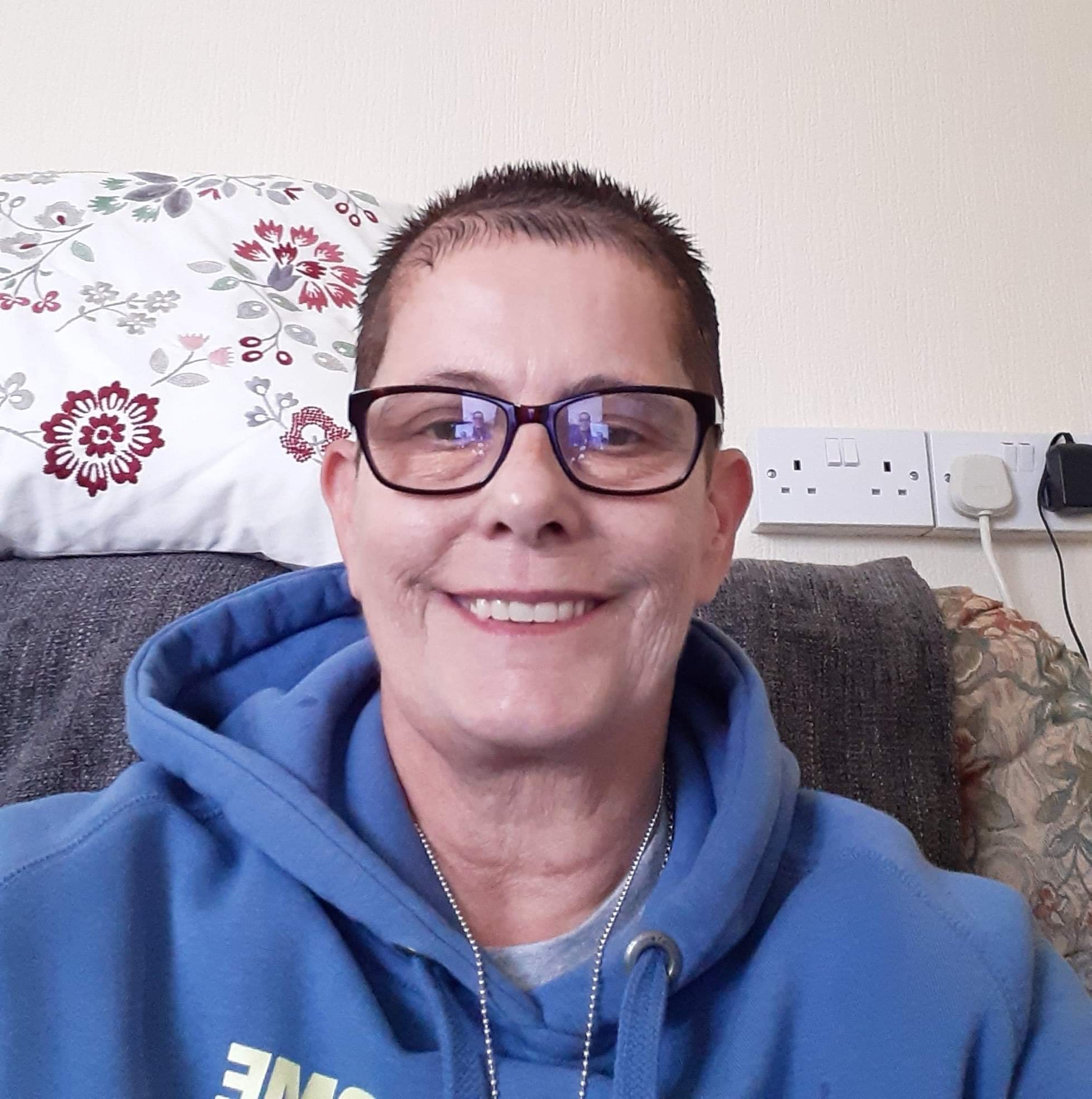 We are heartbroken to share that Debz Borge passed away in October of 2021. Debz was a cherished member of the COPD.net community and an incredible patient advocate for COPD. We are so honored that Debz shared her story and experiences with our community. She will be deeply missed.
I was diagnosed on the 6th of July 2016. I was rushed into the hospital that day after 3 weeks at home with a chest infection. Before this, my GP had asked me if I wanted to do the lung function test on numerous occasions but I always declined the offer (I was frightened to hear the truth). For me and my hubby, it was the scariest time of our lives. I stayed there for two weeks due to my high anxiety and panic attacks. My sats would drop below 90, so they put me in a side room on my own 3 days before my discharge and I improved straight away. My sats reached 92 so I didn't need oxygen at home.
After discharge, I had a physiotherapist come out to my home every other day for a while. She introduced gentle exercises, always checking my sats and weight. Then the outpatient appointments began. Each test was a hurdle - I was scared that they'd find something. My Lung Function is 20% but I am the fittest I have ever been, so I don't believe in numbers.
I honestly thought when I had my diagnosis and the offer of surgery I was going to die soon. I had nightmares about the hospital and would wake up asking my husband if I was really home or dead. I gradually increased my weight and am now a healthy 9 stone. No fortisip, just healthy eating with crisps and sweets in between to replenish the many calories I burn when I breathe. I have done the pulmonary rehab exercise program which I absolutely loved and recommend to everyone. It gave me such a buzz would do it again again. I now share my story with the pulmonary rehab people at taster sessions and write articles for the British Lung Foundation. I give my time to medical students so they can practice their diagnosis.
My life is adjusted to my capability. To go any real distance I use a wheelchair and have raisers on my chair and settee. Don't have a bath but a walk-in shower with a chair. It all suits me. My life is easier and I can enjoy it better without stressing or being out of breath. Life is for enjoying which I do enjoy. I exercise regularly: do circuits, use dumbbells, marching on the spot, and I still get a buzz from it. I have started an online support group via Facebook Healthy Living With COPD and I write a blog called Living With COPD Debz Borge Story. It also helps me to get feelings out there and to let people know it's ok not to be okay all the time. It covers the emotional side of COPD which isn't really covered through the hospital and doctors offices.
My motto is
#thinkpositivebepositive
#thereslifeafteradiagnosis
#copddoesnotruleme
#irulemycopd"
Click here to read all of Debz's articles on COPD.net.