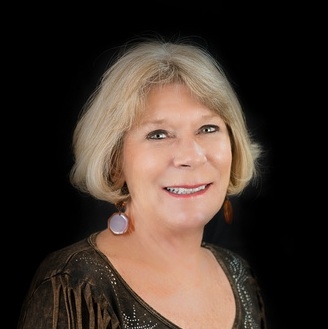 I am 68 years young, a mother with two sons and a daughter-in-law as well as a grandmother to my sweet grandson who affectionately refers to me as Yaya. Living in a rural mountain community in Southeastern New Mexico, I am blessed to have an amazing life partner to share my journey with.
My career was in marketing and for the last 13 years, I was the Executive Director of our local Chamber of Commerce. I threw myself headfirst into my work. I let my job define me, stress me out, and control me. My reward for hard work and just about everything else was smoking.
I used smoking as my way to relax and de-stress. I secretly struggled to breathe. One day in 2017, I woke up and knew that if I wanted to see my grandson grow up, I would have to give up those cigarettes. The love I had for him gave me the determination I needed to quit.
Disappointing as it was, my lungs did not improve as I had expected. Not wanting to admit that my poor lungs were possibly too damaged to make the full comeback I had hoped for, I kept my struggle to breathe as hidden as possible. Living at an elevation of 7000 feet, I doubt I had many people fooled.
I had never been one to get physical check-ups or go to the doctor so I had never been told I had COPD. Everything changed on April 25, 2019, when I landed in the hospital with pneumonia. After a three-week near-death experience, I went home on oxygen 24/7 and there was no question about the damage I had done to my lungs.
Initially, all I wanted was to get well enough to get off of the oxygen. It took a little time to realize that if I wanted to stay in my beloved community, I would need to embrace it. The pitfalls of living in a rural community with COPD include not having a local Pulmonologist, not having Pulmonary Rehabilitation available and above all not having anyone that could guide me through the ups and downs of this disease.
What I've learned over the past two years is that it's okay to forgive myself for smoking, that COPD is not a death sentence, that wearing oxygen in public does not look stupid and that with exercise and a healthy lifestyle, I can lead a happy and fulfilling life. I can't change my past but I can indeed choose my future.
Click here to read all of Becky's articles on COPD.net