Lonhala Magnair Receives FDA Approval for Treatment of COPD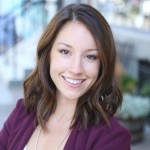 By Stephanie Huston

·

January 12, 2018
Recently, Sunovion Pharmaceuticals Inc. announced that their new COPD treatment, Lonhala Magnair (glycopyrrolate) Inhalation Solution, has received approval from the U.S. FDA (Food and Drug Administration). Lonhala Magnair is a nebulized long-acting muscarinic antagonist (LAMA), and is the first of its kind approved in the United States. Lonhala Magnair is also known as SUN-101/eFlow®. It is indicated for use as a long-term maintenance treatment for individuals with COPD, and aims to reduce airflow obstruction.
The medication is expected to be on the market early this year
It represents the first use of Magnair, a portable, handheld, closed-system, nearly silent nebulizer. The Magnair allows individuals to breath regularly while taking the medication, and delivers the entire treatment within three minutes.
Results from the GOLDEN (Glycopyrrolate for Obstructive Lung Disease via Electronic
Nebulizer) program helped lead to Lonhala Magnair's approval. Trials within this program included the GOLDEN-3 and GOLDEN-4 studies, which were both Phase 3 clinical trials that lasted for 12 weeks. They were also placebo-controlled, randomized, and double-blind, and took place at multiple locations. The overall goal of these studies was to investigate the effects of Lonhala Magnair in comparison with placebo in adults with COPD.
Results from these studies suggested that when compared to their placebo-receiving counterparts, adults with moderate-to-severe COPD experienced significant changes from baseline in trough forced expiratory volume in one second (FEV 1 ) after 12 weeks of treatment.
One other Phase 3 study, GOLDEN-5, was also performed, however, it lasted 48 weeks in total.
This study was designed to assess Lonhala Magnair's safety, tolerability, and efficacy longer-
term. Additionally, both placebo and Spiriva (tiotropium bromide) from the HandiHaler device
were utilized and compared to Lonhala Magnair in this trial. The overall treatment emergent
adverse events (TEAE) were similar for those utilizing Lonhala Magnair and Spiriva throughout
the entire 48-week study, and the most common adverse events experienced were cough and
exacerbations. Other potential side effects may include urinary tract infection and shortness of
breath.
Lonhala Magnair is not indicated for use in treating sudden-onset COPD symptoms.
Lonhala Magnair is classified as a LAMA treatment, and functions by causing smooth muscle relaxation, specifically the relaxation of smooth muscles in the airway. When these muscles are relaxed, breathing may become easier, and symptoms such as wheezing may decrease. LAMA medications are also classified as bronchodilators or anticholinergics. Serious warnings for Lonhala Magnair include a potential worsening of urinary retention, and worsening of narrow-angle glaucoma (or other eye-related issues).
Individuals who experience a sudden shortness of breath after taking Lonhala Magnair, or who demonstrate signs of an allergic reaction, should seek medical attention immediately. 1