New Combination Treatment for COPD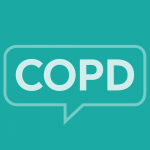 By Editorial Team

·

June 15, 2016
Anyone familiar with or experiencing COPD knows treatment can be complicated.  Like many other chronic conditions, treatment is not guaranteed and can vary substantially among individuals depending on the current stage of the condition, as well as the symptoms present and an individual's past medical history.  The first step after diagnosis is to develop an individual treatment plan with a healthcare provider.  Treatment plans for COPD can come in many forms, and include medications, natural remedies, oxygen therapy, surgery, and pulmonary rehabilitation programs.  Each category of COPD management comes with its benefits and pitfalls, often leading plans to include a combination of many types of treatments.
Medications are often a common staple of COPD treatment plans and are used to control or relieve COPD symptoms, prevent or treat flare-ups, and slow the overall progress of the disease.  Common medications include bronchodilators, corticosteroids, and antibiotics among many others.
Recently, a promising combination medication manufactured by AstraZeneca was approved by the FDA for treatment of COPD.
According to a recent article in The Journal of American Medical Association, as well as a press release from AstraZeneca published at the end of April, the new Bevespi Aerosphere has received FDA approval for treatment of COPD, chronic bronchitis and emphysema.  The Bevespi Aerosphere is a twice-daily, fixed-dose dual bronchodilator that utilizes glycopyrrolate (a long-acting muscarinic antagonist—LAMA) and formoterol fumarate (a long-acting β2-agonist—LABA).
The combination medication is delivered in a pressurized metered-dose inhaler (pMDI), and is the first to utilize AstraZeneca's patented Co-SuspensionTM Technology, where drug crystals are in a uniform suspension, preventing their intermingling, while delivering consistent dosages of both the glycopyrrolate and formoterol fumarate.1
AstraZeneca's Executive Vice-President, Global Medicines Development and Chief Medical Officer, Sean Bohen, notes the potential of the new treatment saying:
"With the approval of Bevespi Aerosphere we are pleased to provide patients with the first LAMA/LABA in a pressurized metered-dose inhaler, delivered using our unique formulation technology. LAMA/LABAs are emerging as a preferred treatment option for many COPD patients. This class aims to provide maximum bronchodilation, which enables patients to breathe better and may help them be more active."2
Two clinical studies in the US and Europe proved that over a 24-week period the combination medication worked significantly better than either medication alone, as well as better than placebo groups when testing forced expiratory volume in one second.
The most common negative side effects were cough and urinary tract infection.  Additionally, the packaging of the new medication warns that LABAs can be associated with an increased risk in asthma-related death, and, therefore, those with asthma and/or acute bronchospasm should avoid using the Bevespi Aerosphere.3
The new combination medication paves the way for further medical research on COPD.  Inhaled combination therapies that use the Co-Suspension Technology involving fixed-dose triple combinations of LAMAs, LABAs, and inhaled corticosteroids could be next on the trial list, and may prove to be even more effective at treating COPD than all others previous.
As always, everyone's health and medical history is different, so speak with your healthcare team if you have any questions about how a new treatment would work for you.