Thanks For Saying I Do Look Sick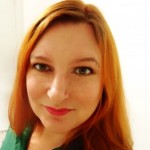 By michelle.vincent

·

May 2, 2018
The other afternoon I was sitting in bed reading, as you do, and my chest got really tight and I started to struggle to breathe more than normal. There was a lot of pressure on my chest and so I tried a nebulizer breathing treatment and a rescue inhaler for relief. When those didn't work and my regular doctor wasn't available, I told my husband to take me to the emergency room.
Don't hesitate
If something isn't right with your breathing or other COPD symptoms, don't hesitate. Go see your doctor or go to your ER. Get the treatment you need, and if it turns out to be a false alarm, all the better. If you're worried about costs, hospitals have payment plans, and even so-called "charity plans" where a huge percentage of your debt is forgiven in accordance with your income. You must apply for both, so after your visit talk to the billing department.
Usually I hate to go to the ER because in the past my diagnoses have been "But you don't look sick," "It's all in your head, dear," "You're a woman so you're just stressed," (that one was word for word) and my all-time favorite "Your problems are because you're overweight. Lose weight." Never mind that it was the tons of Prednisone that made me that way. So the ER nurse would give me a breathing treatment, take a chest x-ray, and then send me home with a diagnosis of "shortness of breath." I tried to tell them that was the symptom, not the diagnosis, but what did I know?
Pleasantly surprised
That's why I have to say I was pleasantly surprised – nay, thrilled – by the ER experience and staff this time. This is the way a visit for a COPD patient should go. When we came in my husband told them I had chest tightness and was struggling to breathe, and the nurse did an EKG right there in Intake. When the EKG showed my heart rate was perfectly normal they still took me to a room right away, instead of letting me languish in Waiting Room Land.
The ER doctor showed up just as soon as I had finished changing into an exam gown. He'd even already read my chart and asked a lot of thorough and thoughtful questions. Some Mike (my supportive husband) had to answer because I was out of breath, but the doctor engaged with me. He ordered a lot of contextual tests and gave me a nebulizer treatment with a medication I don't have at home, which did help a little bit so I didn't struggle so much. He also gave me an IV and a course of an anti-anxiety medication because not being able to breathe, as you know, makes a person anxious.
After all of the tests were completed, the doctor showed right back up to go over the diagnosis and treatment plan with me. Meanwhile, I got to snuggle on the exam bed in heated blankets. The lap of luxury.
This is how it should go.
Now here's the best thing: the diagnosis and attitude was the exact opposite of what I expected. But this doctor didn't even hint at those 'you don't know what you're talking about, now take this inhaler and leave so we can get the next person through' tropes.
Instead, he gave me actual diagnoses of bronchospasms, dehydration, chronic chostochondritis, with extra levels of anxiety. I've never been so grateful to know what crappy things were wrong with me.
The doctor also had an in-home treatment plan for my problems, including a new nebulizer medication, more Prednisone, and a short-term anti-anxiety pill. Which was extraordinary. Not the pill, which was pretty good, but the plan. He ended up spending a lot of time going over all of my questions, without seeming impatient.
So when I left the ER, I knew what was going on and how to treat it; my husband knew what was going on and how to treat it; and I already felt better. This. This is how it should go.
This article represents the opinions, thoughts, and experiences of the author; none of this content has been paid for by any advertiser. The COPD.net team does not recommend or endorse any products or treatments discussed herein. Learn more about how we maintain editorial integrity here.