If We Could Tell the World One Thing About COPD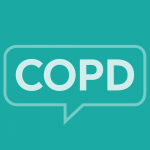 By Editorial Team

·

November 29, 2017
Those who aren't battling a chronic illness may have a hard time conceptualizing the full toll it can take on those who are. It's easy to assign stigma to a condition when you don't live with it – misunderstandings like "COPD only affects smokers," or "COPD only occurs because of smoking" can be incredibly frustrating for those who manage this illness everyday! Sometimes, you may feel like others are oversimplifying or over generalizing your COPD. There's a lot we want to say to our friends and family, but there's also a lot we wish to say to each other. So we asked you in the community:
If you could tell the world one thing about COPD, what would it be?
Here's what you shared:
You play an active role in managing your COPD
Living with COPD isn't always about medications, inhalers, and doctors appointments. You, and those around you, can get involved and make an impact on your COPD by taking an active role in your journey. A healthy diet, along with exercise, education, and a positive attitude can help manage the challenges that come with COPD.
"It's up to us to find the right recipe to survive with COPD. Doctors can only help some. The real answers will be with you."
"It's a very hard disease to handle but with exercise, a healthy diet and a lot of knowledge it can be managed for many years."
"Don't quit fighting"
"Keep fighting!"
Having COPD changes your life, but doesn't mean your life is over.
COPD affects everyone differently, and can bring along with it many life changes. Of course, no two people will experience the same changes, or the same extent of these changes. For example, some individuals may still be able to manage their daily routine without missing a beat, while others may need to make major life adjustments. However, even the most significant changes may be able to be managed with the support of friends, family, doctors, or other sources of support. No matter where you're at in your COPD journey, life can still be rewarding and fulfilling.
"It is a life changing thing, lots of ups and downs. I pray a lot, and depend more on God than I ever have in my life"
"Everything you once enjoyed about your life can become non-existent or severely hindered"
"It's not a death sentence, even if you're diagnosed with stage 4 or terminal COPD"
"It's possible to have a happy life despite the challenges"
Smoking and COPD
Smoking isn't always the cause of developing COPD, and not all individuals with COPD are smokers, however, if you do smoke, quitting can be an incredibly healthy decision. Smoking and second hand smoke can be triggers for COPD exacerbations, and may lead to poor progression of the condition. This is why many of our community members wished others knew how important it is to stop smoking or avoid situations where second hand smoke may be lurking.
"Do not smoke, and if you do, quit"
"Take care of your lungs. Don't smoke and stay away from people that do, it can affect you in the long run"
"Please quit smoking"
"It will make you talk to god often, and for me, I regret being so resistant to quitting smoking before it was too late"
"Don't ever smoke!! It's a horrible disease!"
It's important to let others know that life with COPD can be challenging and complex, and that there are many things surrounding you each day that can exasperate your condition. Life with COPD is filled with good days and bad days, and it's important for those with, and without, COPD understand how quickly those days can change.
What else do you wish others around you knew about COPD, and how you recommend combatting these knowledge gaps!