How To Deal With A Tangled Oxygen Line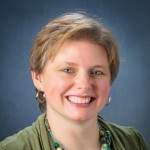 By Tonya Hidalgo

·

November 10, 2017
For those who use oxygen to help manage their COPD, the tube line can often pose a bit of a problem. If you're not careful with your oxygen line, just walking from room to room can become hazardous. Having an extra long line can be helpful in the house, but it can also present a few problems. There were many times that my mom would be walking through the house only to be jarred to a stop by the long oxygen line either being stepped on or wrapping around something that she didn't see.
Here are a few tips to tame the tangled mess.
I think the most important thing is to keep trying things until you find what works for you. There are so many different ways to accomplish the same thing, and we would love to hear from you.
What are some ways that you have found to deal with your tangled oxygen lines?