Interview with Russell Winwood (COPD Athlete)
Russell Winwood of COPDAthlete.com took some time to talk with COPD.net about himself and his journey with COPD.
What is your name and your diagnosis?
My name is Russell Winwood I have severe COPD.
How long have you been dealing with COPD?
I was diagnosed seven years ago in 2011.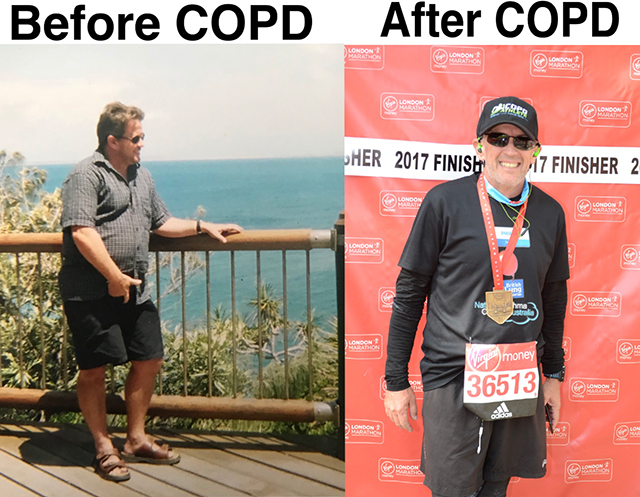 How did your COPD diagnosis affect your exercise routine?
Initially I was too sick to exercise and spent most of my days sleeping. The fatigue associated with my COPD was hard to deal with as I'd been active in the past. Not being able to do what I use to do definitely made me feel depressed. Eventually I forced myself to start walking and building my exercise capacity. It was difficult at first but the more I walked the better I started to feel. Before I knew it, I was doing some form of exercise every day, short walks become long walks.
Why did you decide to continue participating in marathons after your diagnosis?
I had not competed in a marathon before I was diagnosed, I was active and enjoyed cycling and triathlons. I wasn't quick because of my asthma but I enjoyed how exercise made me feel. I became involved in marathons as I saw it as a way to improve my quality of life while raising funds and awareness for COPD. I became addicted after my first marathon in New York. Now I have completed the New York, London and Boston marathons and have raised tens of thousands of dollars in the process.
What made you want to create a blog and tell your story?
I wanted to share my experiences and how I manage my disease in the hope it would help other patients improve their quality of life. I never thought when I first started COPD Athlete it would evolve into what it has.
What has been your favorite response to your blog or articles?
I'm not sure I have a particular favourite. I receive messages from patients telling me I have inspired them to go out and be more active and by doing this they are feeling better. Recently I have had a huge response to the nutritional strategies I use, patients who have adopted these strategies message me about the improvements they have felt. It's a joy to know I'm helping some patients.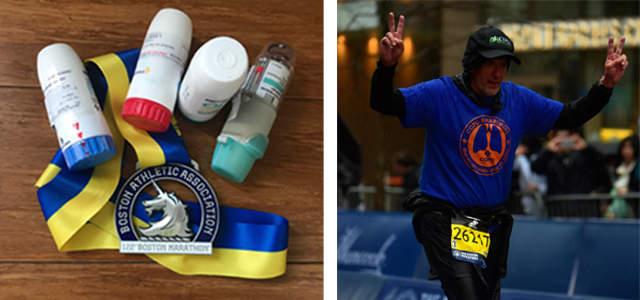 What advice do you have for community members who would like to start exercising?
Find an activity you like, if you like it you will be more inclined to keep doing it. Start slowly and build your exercise capacity. Finally, be consistent. The benefits of exercise will only last while you continue to be active, it needs to become part of your lifestyle and not just something you do occasionally.
What advice do you have for those in the community who are very late stage and have trouble moving?
Look at your nutrition. What we eat can play a major role in how we feel. I have spoken to doctors who have been able to improve a patient's quality of life just by changing their diet. Changing your diet may just improve your symptoms enough to allow you to become mobile again. Never stop fighting!