COPD National Action Plan: A Blueprint for Fighting This Disease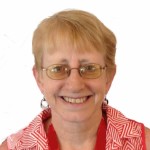 By Kathi MacNaughton

·

September 17, 2018
Did you know that COPD is one of the top causes of death in the U.S.? Or that it affects at least 16 million people? One in five adults in the United States over the age of 45 has COPD. Those numbers are growing every year. And doctors believe there are many more people who have COPD but have not yet been diagnosed. In fact, many Americans are not even aware of the significance of COPD as a major national health concern.
For these reasons, the U.S. Congress asked the broad spectrum COPD community to put together a COPD National Action Plan that would create a blueprint for a multi-faceted, unified fight against the disease1. It provides a comprehensive framework for action by those affected by the disease and those who care about reducing its burden.
The plan has the potential to help transform our approach to COPD and save lives. The Department of Health and Human Services, working with the National Institutes of Health and the Centers for Disease Control, convened a town meeting back in 20161. They brought together more than 200 members of the COPD community, including:
Patients
Healthcare providers
Nonprofit organizations
And more
All of those groups worked together to develop strategic objectives, goals, and tactics that form the backbone of the plan1.
Goals for the COPD National Action Plan
Each of the five goals listed below addresses a different aspect of the challenge posed by COPD2. Each goal also identifies who is best capable of dealing with those specific issues.
Goal 1: Empower people with COPD, their families, and caregivers to recognize and reduce the burden of COPD2.
Until their everyday life is affected by the disease, people with COPD (and their families) are often not that aware of symptoms or the need for care. They don't know that proper care might prevent rapid loss of lung function. So, this goal focuses on helping people with COPD and their caregivers to not only recognize the disease through symptom awareness and earlier detection. It also helps empower them through knowledge about how best to manage the disease.
Objectives for Goal 12:
Increase public awareness of the risk factors and symptoms of COPD, so that earlier diagnosis becomes the norm.
Increase the effectiveness and variety of outreach communication campaigns. These will help to raise awareness of COPD, particularly among those at high risk. They will also help people diagnosed with COPD to manage the disease.
Expand opportunities to increase COPD awareness across the public-private spectrum.
Goal 2: Improve the diagnosis, prevention, treatment, and management of COPD by improving the quality of care delivered across the healthcare continuum2.
We know that COPD is not always diagnosed in a timely manner. So, this goal calls on health care professionals to work together to standardize existing training, clinical care tools, and practices. And then to incorporate them into a new set of national standards of care guidelines. The hope is that these tools will provide health care professionals high quality, patient-centered, multidisciplinary team-based approaches to COPD prevention, care, and treatment.
Objectives for Goal 22:
Create, disseminate, and maintain multidisciplinary, patient-focused national guidelines for COPD. These guidelines should be accessible and easy to follow.
Develop a unified, multidisciplinary teaching plan for health care professionals, including primary health care providers around the clinical practice guidelines.
Put together, in accordance with clinical quality measures, a clinical decision tree and other tools to enable high-quality care for people with COPD.
Develop and encourage the use of a written, patient-centered COPD management plan tool. This tool must accommodate cultural and health literacy factors. And the tools need to be set up for easy customization by the patient's health care provider(s).
Improve access to care for people with COPD, particularly for those in hard-to-reach areas.
Goal 3: Collect, analyze, report, and disseminate COPD-related public health data that drive change and track progress2.
Data that is reliable helps with decision-making, when:
Creating health care resources and care delivery models
Measuring the success of new risk identification and early detection methods
Developing new health care policies
The purpose of this goal is to close data gaps by encouraging:
Increased and coordinated data collection
Validation, analyses, and sharing
Real-world application of these data as they are collected
To help with these efforts, we'll need:
Secure health information technology
Electronic health records and personal health records
Large-scale patient registries
Objectives for Goal 32:
Enhance and optimize the capacity to collect and aggregate data from multiple sources. This will include local, regional, and national stakeholders. Data must then be turned into actionable information.
Facilitate dissemination of data and analyses.
Goal 4: Increase and sustain research to better understand the prevention, pathogenesis, diagnosis, treatment, and management of COPD2.
This goal focuses on identifying underlying risk factors for COPD and increasing an understanding of how COPD works. Hopefully, we will also improve our understanding of:
The causes and progression of COPD
Different forms of the disease
Prevention, diagnosis, and treatment
Also, it focuses on translating basic research into clinical approaches. These approaches will  improve our methods of diagnosis and symptom management, as well as treatments.
Objectives for Goal 42:
Help expand, coordinate, and optimize COPD research efforts.
Improve methods for earliest detection and diagnosis and develop effective strategies for preventing the onset and progression of COPD.
Define and identify the pathogenesis of COPD heterogeneity.
Develop personalized medicine for COPD based on the pathogenesis and clinical heterogeneity.
Promote research that can lead to strategies that help prevent the onset and progression of COPD and improve the quality of COPD care and management.
Goal 5: Translate national policy, educational, and program recommendations into research and public healthcare actions2.
Public entities also need to collaborate in order to meet the objectives of the COPD National Action Plan and translate its recommendations into actionable steps. Plus, funding needs to match this planning.
Objectives for Goal 52:
Put into action prevention strategies that are proven effective in addressing the 80 percent of COPD deaths due to smoking.
Create a collaborative official entity that implements, prioritizes, and tracks activities in accordance with the COPD National Action Plan's goals and objectives.
Identify and publicize funding opportunities that advance the implementation of the COPD National Action Plan.
Develop and implement COPD quality measures into national care delivery.
Strengthen the public health infrastructure for addressing COPD.
In Summary
Plan developers emphasize that this plan belongs to all COPD stakeholders1:
"From healthcare providers and federal partners to advocacy groups and patients, everybody can and must play a role in supporting and moving this important plan forward."
The Plan is meant to be a "living" document. It will be open to revisions by our entire COPD community as new needs and opportunities arise in the field1. Together, all of us in the COPD community working together can make a positive and lasting impact on the health of individuals, and on public health in general.
If you are interested in being part of the national effort to address COPD, you can visit COPD.nih.gov to learn more and get involved with the COPD National Action Plan. At that link, you can read a fact sheet about the plan or the entire plan. There are also tools available to help in awareness efforts.
This article represents the opinions, thoughts, and experiences of the author; none of this content has been paid for by any advertiser. The COPD.net team does not recommend or endorse any products or treatments discussed herein. Learn more about how we maintain editorial integrity here.
COPD National Action Plan. (n.d.). Retrieved September 17, 2018, from https://www.nhlbi.nih.gov/health-topics/education-and-awareness/COPD-national-action-plan
U.S. Department of Health and Human Services. (n.d.). COPD National Action Plan At-A-Glance [Brochure]. Author.