COPD at 25 years old: An Interview with Edi Mesa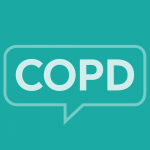 By Editorial Team

·

November 21, 2018
COPD.net had the chance to catch up with community member Edi Mesa, who is dealing with COPD at the age of 25.
What is your name and your diagnosis? How long have you been dealing with COPD?
Edi Mesa. My diagnosis is COPD Emphysema and Bullous of the Lung caused by Sarcoma Lung Cancer, and others. I was diagnosed about 3-4 years ago.

How (do you think) having COPD so young is different or stands out?
Being young with emphysema and several other pulmonary issues, it was and is, challenging. It changed every aspect of me, from the meaning of my existence to accepting I could no longer dress myself. Discovering I had COPD was more shattering than cancer. I could hide cancer, but I couldn't hide my COPD. Do I think I stand out? No, there are different diseases that also leave young people needing supplemental oxygen. If I was meant to have COPD, I wish I would have gotten it much, much later in life. Sometimes, I feel my life pulling away, like a soft breeze, between my hands.
As a young adult, does your diagnosis limit you from certain activities? If so, how so?
I always saw myself sky diving, hiking, becoming a mother and wife, but I can't do those things. Going to theaters, crowded events, long car rides, take a toll on me, sometimes even causing bed-rest for several days. I'm learning my limits as time comes, but the mental impact is awful. Being young, I am forced to assess if the event or activity will arise complications. It's saddening to see people my age live fully, dance the night away, while I wheeze away. It's very difficult accepting I can no longer do many things, but I've learned to improvise. Improvising is important I believe.
How do people react when they see your oxygen tank?
I'm watched, observed, probably am intriguing, or so I egotistically believe. Many simply stare, so I pretend to not notice. A few times I've had to say something when the staring became unbearable. Sometimes I'll be asked about it and I'll lightly explain why I need it. I've recently thought of decorating my oxygen equipment so it looks "casual", not so "machine-like".
How do you discuss your COPD with new peers?
This may be surprising, but people don't want to be associated with someone with debilitating conditions. Frankly, I don't have friends. I understand that I can't keep up with people my age. I can't go to clubs, party or whatever they do. I have tried holding onto friendships but they slowly remove themselves. Through online, I have a friend in Mississippi and other people I chat with via internet. I am very fortunate to have a twin sister and brother who don't let me feel so alone.
What would you like others to know about your condition?
COPD is a condition, not a life-sentence. It is debilitating, exhausting and sometimes humiliating, but I believe in hope. Although it may repel friendships and ruin weekend plans, it is only a *part* of my life. I don't let it define me, I am so much more than my diseases. My condition is worsening, and one day I may be slower, but I'll know I am my own wonder woman, and I'll never give up.
What advice do you have for those in the COPD community also dealing with COPD's challenges?
You need to be your own advocate. Become involved in your care and do what you need to do to insure care. I keep a notebook with dates, appointment notes, etc. It may be discouraging after someone is mean, but you have to do it. I call whomever I need to, as many times as I need to. Because COPD will change your life. You will have moments of fear and anger, but life is magnificent. We are wonders of bone, tissue and love. Some days will be hard, my God they will feel impossible, but it is one of many trails we'll take. COPD is a condition, not you're name, so embrace life. You're life is an incredible organism, love who you are and breathe. Remember that you are not alone, because me and millions of others, are together in this.
Thanks Edi for participating! If you're interested in reading some of Edi's stories on our site, check them out below:
One Deep Breath
Imagine the Night
It's Taken Me Over 14 Years to Realize That it Wasn't my Lungs' Fault
The Big Bad Wolf Had the Big Bad C
This article represents the opinions, thoughts, and experiences of the author; none of this content has been paid for by any advertiser. The COPD.net team does not recommend or endorse any products or treatments discussed herein. Learn more about how we maintain editorial integrity here.