Time For The Holidays, Time To Be Prepared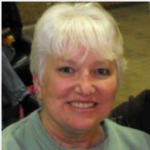 By Janet Plank

·

December 6, 2018
Time has been flying by, and once again, we're getting ready for the holidays. As my husband and family get to know my needs, they suggest that I write about this topic again. I did a simpler one a couple of years ago.
Some things to consider
Are you wondering what you can do to give your COPDer a comfortable visit? Or what you can do for him or her as a gift or even just out of love? This can be a real health issue for some people. It's important to remember that scented products, such as colognes and/or gels can affect your loved one's lungs and health. Burning candles can do the same, as can second-hand smoke, burning wood, and pollution. Flowers and plants may affect him or her as well. If you're staying in a pool, you might want to book your rooms farther away from the chlorine pool.
Realize that even though your COPDer looks good, hopefully, he or she is feeling good, yet he or she may tire easily or not feel well. Don't draw attention to cause embarrassment. Yet, you can let her know that she is free to lay down. If the get together is at someone else's house, you may want to ask ahead of time if she would be more comfortable bringing her own pillow and blanket. That would help prevent her laying directly on a scented pillow and covering with her own blanket.
So, what might he/she like?
Much might depend on the level of activity and their abilities, as well as their climate. Do they live in Florida or Minnesota? Do they feel chilled or warm most of the time?
Bathrobe
Slippers
Light to mid-weight sweater or cardigan. Something with pockets to hold an inhaler.
A throw blanket to put on or to cover up while watching tv
Newspaper subscription
Photos of the family
Dinner in or out
How about a regular day set aside for a few games of cards and you'll supply the snacks!
Cable TV or DVR
Personal security buttons or alarms for them to wear on their person when they are out and even when in shower.
Doorbell security, so that if someone rings the bell, they can look on their phone or another device to see who is there and whether they feel it's safe to answer.
A tablet or phone to share messages, photos, reading, and all types of things. They will likely want to be able to talk to as well.
A lift chair might really be comfortable and safer than a regular chair or recliner.
Can they breathe okay in a salon? What a treat it would be to go with you to get their hair done or even a mani/pedi. Only if they are safe breathing in the scents. They may have to go in to find out by smelling. They may have to leave, but it might be nice to check it out.
If there are places that your loved one enjoys, think of a gift certificate! As long as they have a ride back and forth.
Someone to go in and clean for them. Even floors and windows are a big thing.
Carpets? Maybe have them cleaned for them. We did this for my mother in law some years back and she really liked it and it smelled so clean.
Do they have a pet? Maybe you could take it in for vaccines or grooming. If a dog or a cat, they may need something for heart-worms or ticks and more. If having the pet bathed, do ask for a shampoo with little scent and no perfume spritz after.
A person to mow and/or shovel snow for the season or year-round.
If they are active, how about a new camera, unless they prefer to use their phone. If they can't go out, they can maybe get great photos out of windows. I hope to! (I think of this because I know my husband got me one and gave it to me today! It's early 😉
Exercise is so important. How about a treadmill or an exercise bike? If they are in respiratory or physical therapy, rides could be very helpful.
Other things that may be helpful
Can you put a scam alert on their phones, so that they aren't getting those alarming calls where frequently people are asking for money and other scams? There is so much of that going on and now, on my cell phone I see them using our local state and then town, so it looks like a local call. Thankfully those scam alerts are getting picked up. You can ask the cell service or phone service how to put on a block.
Can you think of other ideas? If so, please share!
This article represents the opinions, thoughts, and experiences of the author; none of this content has been paid for by any advertiser. The COPD.net team does not recommend or endorse any products or treatments discussed herein. Learn more about how we maintain editorial integrity here.