2016: A Year in Review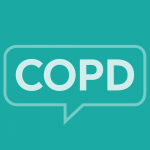 By Editorial Team

·

December 30, 2016
Every week we create a poll to hear back from the people who matter most in the COPD.net community – YOU! With 2016 almost behind us, we thought it would be interesting to share highlights of your opinions about how you feel about life with COPD, symptoms of COPD and current treatment. Out of all of the polls taken throughout 2016, here are some of the most popular (and interesting!):
Living with COPD
We asked, you responded: Living with COPD is challenging – and sometimes even lonely or depressing. Out of all of the polls about quality of life, these two seemed to resonate the most with the community:
If you're in need of some guidance or recommendations in living with COPD, you might find these articles helpful:
How has 2016 been for you when it comes to living with COPD? Has it been an especially difficult year or have things gotten better for you? Let us know here in our forums!
Symptoms of COPD
While those who live with COPD experience many similar symptoms, some are more prevalent than others, while still others (like rib cramping!) are more mysterious. Some are lucky to not even experience some of the most common symptoms, while others seem to suffer from every single one. When it comes to symptoms of COPD, here's what you told us:
Did you know that there are over 13 types of symptoms that people with COPD may experience? Here are some articles that may be of interest to you in regards to symptoms:
Tell us: What has been your worst symptom during 2016? OR What symptom has improved the most for you over the course of 2016? Answer in our forums, here.
Treatments for COPD
One of the most common threads of 2016 is the saying, "What works for one person may not work for another." Here's a round-up of the treatments the community reported using this past year:

Looking for more information on treatment options? These pages will help:
Trying to decide on a new treatment? Get feedback from other COPD.net community members by submitting your input here.
Looking Forward to 2017
COPD can make you lonely. But try to remember that you are not "alone." The community at COPD.net is here for you every single day of the year – through all of the ups and downs. So, whether 2016 was a good or bad year, what is one thing you looking forward to the most in the new year? It doesn't have to be COPD-related – Let us know by sharing a comment below!