My Top 6 Favorite Strategies for Managing COPD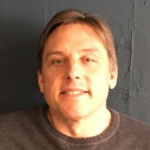 By John Bottrell, RRT

·

March 17, 2017
If you've ever been to a hospital for COPD, then you've probably met a respiratory therapist like me. Once we get you feeling better, the next goal is to make sure you stay healthy, which means breathing easy.
Here are my favorite strategies for managing COPD.
COPD action plans should be written on one side of one sheet of paper and placed in an easy to find location, such as on the refrigerator door. They should be easy to find by you or anyone else who is trying to help you.
All of these strategies can help you breathe easier and live better with COPD.
They can also keep you healthy and out of the hospital. Although, when you need us, when your action plan says that you need our services, we are always here, waiting to help you breathe easier.