Expert Answers: Building a Strong Support System
Managing such a complex and challenging condition like COPD can take it's toll and make you feel like you're facing each day alone. For some, supportive friends and family are common, but for others, a strong support system is a seldom luxury  so, we asked our panel of experts: For those with COPD who feel they don't have a strong support system, what approaches can be taken to build it up?
Check out what our experts had to say, and add your input below! And don't forget to spread the word about COPD awareness month by changing your avatar or simply by sharing articles that educate others on COPD!
Response from Leon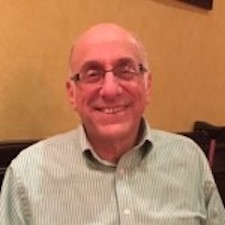 Having a strong support system while living with COPD should be an integral and important part of day-to-day life. Patients who have COPD tend to rely on this (unofficial) level of involvement from others. Everyone needs and depends on the (official) medical advice provided by physicians and medical staffs but once home, there always seem to be additional questions.
Support groups provide valuable ways to share feelings with other people who have the condition, find advice on better ways to live with COPD, and learn about current treatment options.
For those without a strong support system there are a variety of communities which provide different kinds of support. By joining and participating in such communities, patients without strong support systems can fill the important void with like-minded people who also are going through what they are in dealing with COPD. Generally these communities are comprised of focused members who patients can interact with to have their questions answered, share experiences, participate in discussions, and get more information concerning the disease. An excellent example of this type of community is our own www.COPD.net and our corresponding Facebook page. Membership oftentimes includes health care professionals, professional medical writers, patients themselves, caregivers, and patient advocates to name a few.
In addition to our own community, here are additional resources to help build a network of support and information:
American Lung Association (ALA): This organization has great educational links and they will also help you find an in-person support group. The ALA's Better Breathers Clubs are COPD support groups that meet regularly. They also feature educational presentations. You can start at the ALA's main website, and then find a Better Breathers Club near you.
National Emphysema Foundation: This educational site is dedicated to improving the lives of people with chronic lung disease. They feature patient education links, a newsletter, online forums, and a personal health diary section.
National Institutes of Health (NIH) has a COPD reference page where there are links to overviews on COPD treatment, latest news, tutorials, videos, journal articles, and organizations. You will also find links to several useful patient handouts.
Response from Lyn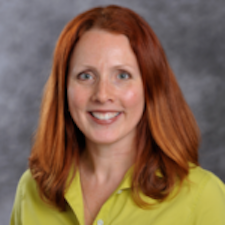 I highly recommend joining a support group for COPD patients such as a Better Breathers Group. You can find information about these online and through your physician, as well as through your local hospital. If you're unable to find anything local, try social media. It's a great way to get advice, share stories, and get interesting tidbits and ideas. COPD.net has a Facebook page that has support from both the site moderators and experts, but also a tremendous following from the COPD community at large.
Response from Tonya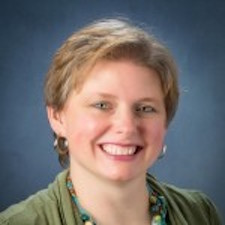 Get involved in a support group. You will need people around you that understand what you are going through. Allow yourself to lean on your friends. Many great friends are willing to step in and help. Sometimes they are just waiting for permission.
A sweet friend recently went through a horrible fast moving disease (not COPD). She had a few extremely close friends, and had it not been for those people stepping up and acting as her family, she would have gone through much of it alone.
What are your thoughts or experiences on this topic? How have you built, or how would you like to build, a strong support system for yourself? Please share in the comments!

Community Poll
Have you started a discussion in our forums?