Even More Holiday Gifts for Someone with COPD! (Part 3)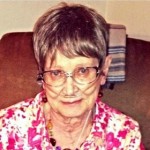 By Mary Ultes

·

December 19, 2016
This is part 3 in a series on holiday gifts for people with COPD. Check out Part 1 and Part 2!
Personalized Gifts
The following are more common types of gifts but keeping COPDers in mind. I do not list the price on some is that it's all up to you how much you want to spend. Just remember, if you're going to buy clothes for someone with COPD, keep their limitations and how easy it is for them to get on or off in mind.
Velcro sneakers – bending over makes someone with COPD short of breath. So when it comes to any type of the shoes that require bending over to fasten, it's a lot easier to fasten velcro than it is to tie a bow.
Button-up tops – pulling any kind of top over the head is harder and requires more energy for the COPDer. Tops with buttons or zippers up are much better for anyone with COPD. Other tips: on pants, elastic waistbands are better than other types, loose fitting clothes are better than formfitting or tight clothes. The tighter the clothes, the harder it is for a COPDer to breathe. The type of clothes to look for depend on the style of the COPDer you're buying for.
E-reader, as low as $65 – many COPDers spend a lot of time alone and if you know one that likes to read an E-reader is a great little gift.
Speech Recognition Software (Dragon Naturally Speaking), $49.99 and up – these days between work and social media, computers have become a way of life and many COPDers spend a lot of time on their computers. This may sound funny to a lot of you who are not familiar with COPD and even for some of you in the early stages with COPD, but typing makes many COPDers short of breath. I am one of those who can no longer type because of the strain the constant use of my upper arms puts on my breathing and heart. I am writing this, as I do with all of my articles, using speech recognition software. I use the dragon – I talk, it writes, which is a godsend because I have never written a short article. I tried but it just doesn't happen, like this one – I had to split it into 3 parts, LOL. So if you know someone with COPD who spends a lot of time on the computer writing, the Dragon is a perfect gift for them.
Dammit Dolls – great for stress relief with a good saying on their stomach. This is a gift but also is great at relieving stress and all us COPDers know stress comes with the territory. So if you want to give a whimsical, fun yet useful gift, Google Dammit Dolls to find out where you can get one, and the price.
Spoon necklace, $14.99 or spoon keychain, $6.00 or spoon earrings $6.50 – There are several other spoon items, just look online. Give it with a copy of "The Spoon Theory" (also found online), so they know you understand their pain and want them to always have an extra spoon for the bad days.
Custom-made face mask for going out in cold or windy weather – I know I mentioned a face mask in part 1, but these are handmade to order and personalized for the COPDer. They, along with spoon items, and other great non medical unique handmade items that are great gifts for those suffering from COPD can be found at Etsy, here.
All the gifts I talk about above can be purchased at most chain stores, or on line. To find the item you want just go online, type the name in search to find where you can buy it and the price.
Give Yourself!
The gift of yourself – FREE – is the most important gift you can give someone living with COPD or any chronic illness. Your time, attention, help, and understanding are the best gifts of all. These gifts are free! Anyone suffering from COPD will appreciate them more than anything else you can get them. Having someone come over and spend the afternoon with you, taking you out to lunch, shopping, or just staying at home talking can be a marvelous boost to the spirit and make an otherwise dull day a memory.
Put aside an hour or two every week and devoted exclusively to the family member or friend with COPD to do whatever they want to do for them. Let them know they can always count on you to be there no matter what – if they call, you'll come. Things like that are what a COPDer needs to hear. It will go a long way in relieving their stress and anxiety. Go over and clean the house, cut the grass, or cook a few meals for them to put in the freezer, so they're ready to use on the bad days when they don't feel like or can't cook. There are many ways you can give your time and energy to help out anyone you know with COPD – all you need to do is ask. Be sincere when you ask, don't make them feel like you'd rather be doing something or be somewhere else.
Many COPDers don't drive, so give them the gift of your chauffeuring them around, wherever they want to go. Make an effort to learn all you can about COPD so you'll be better equipped to know when you're needed. You'll know when the COPDer really feels bad even though they're telling you everything is okay. And take the step needed to make them feel a little better. I belong to several COPD groups and I'm often saddened by what I read. Far too many of them feel misunderstood, fluffed off, made to feel guilty, had there illness belittled and have even been told that their loved ones think they are faking. All those things makes life harder and causes a lot of depression for a person that has COPD, and it makes their COPD worse. If you are guilty of any of those things, the best gift you can give is asking them for their forgiveness and doing your best to make their life better.
From Kids or Grandkids
For the kids or grandkids, I like gifts they have made better then anything they could buy me. A picture they drew, put in a Popsicle stick frame they made, is better them anything they could buy. An offer to help out with chores is always a welcome gift too.
A gift of love is always appreciated
I have given you a wide variety of gifts, you should have no trouble making a choice. Remember no matter what gift you should pick or how much you pay for it, everybody likes freebies. We're all happy when we get something for nothing and when it comes to giving a gift to someone with COPD and really make them happy. The best gift you can give them won't cost you a cent – it is a gift of love, "the gift of yourself".
Happy Holidays, breathe deep and easy.
This article represents the opinions, thoughts, and experiences of the author; none of this content has been paid for by any advertiser. The COPD.net team does not recommend or endorse any products or treatments discussed herein. Learn more about how we maintain editorial integrity here.