Community Feedback: My COPD Stage?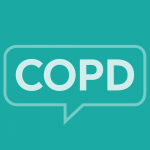 By Editorial Team

·

April 6, 2018
Learning you have COPD can be scary. Thankfully, there are tools to help you understand your diagnosis, such as the stages of COPD. While having these tools can be helpful, what happens when you are unaware of them, or your doctor doesn't use them? A recent article on COPD.net was met with many responses from people who are experiencing this situation.
"They never really told me!!"
"All he tells me is very severe. No number. COPD emphysema"
Being confused about your COPD stage…
It can be confusing to find out that your doctor didn't give you a piece of information that other people who share your diagnosis have. You may know certain facts about your disease, such as the medications you are on, or your percentage of lung capacity. You might feel that this is enough information to be able to guess what stage you are at:
"My doctor told me in 2013 I have 25 to 20% lung capacity but he's never given it a number. I reckon from your definition, I have been in stage 4 since then."
"I too was not given a number. Was in hospital for 2 weeks on oxygen and high dosage of steroids. Now on Symbicort and 2 meds in Nebulizer twice a day. No oxygen at home."
"I'm not sure doctor never said but on all kinds of nebulizer meds a inhaler plus oxygen 3 liters at night time or when needed plus prednisone it's rough"
Not knowing your COPD stage…
Sometimes not having a stage may make you feel as if you've been left out of your own care. You might have information, but may be confusing, or hard to read:
"Not sure what "stage " or how to figure it out. Yesterday my pulmonologist told me I "only" have 40% lung function left and I better take care of what I have left."
"Doctor didn't give me a stage. He just gave me a different inhaler an said take it 4 x day an you wont need to use your medication anymore and gave me the paper from my spirometry and i have no idea what it means let alone its very hard to read as it did not print out well."
"My current doctor has not told me what Stage my COPD is (I moved from one state to another). When diagnosed 12 years ago the physician said mild COPD so I assume stage 1……I know I am worse but the doctor has not said what stage, guess I will ask!"
Finding out your stage of COPD…
The best way to find out your stage is to have a discussion with your doctor. As you live with a COPD, you will start to learn new things about your diagnosis and have questions that you didn't even know to ask earlier. Make sure you always take your med list to your appointments, and don't hesitate to bring along confusing test results. Your doctor or their staff should do their best to help you understand anything that is confusing to you.
Know that most doctors are happy when patients take an active interest in their own care and ask questions. There are many reasons they may not have given you a stage, but having an open and honest discussion with your doctor is the best way to figure out where you are with your condition and what you can do to stay as healthy as possible.