Beyond the Lungs: 2017 In America Results
Last updated: September 2020
Over 2000 individuals from the COPD community shared their thoughts and experiences in our survey, covering everything from symptoms to what it's like living with an illness that is difficult to diagnose and even more complicated to manage. Here are the highlights:
Patient experience with shortness of breath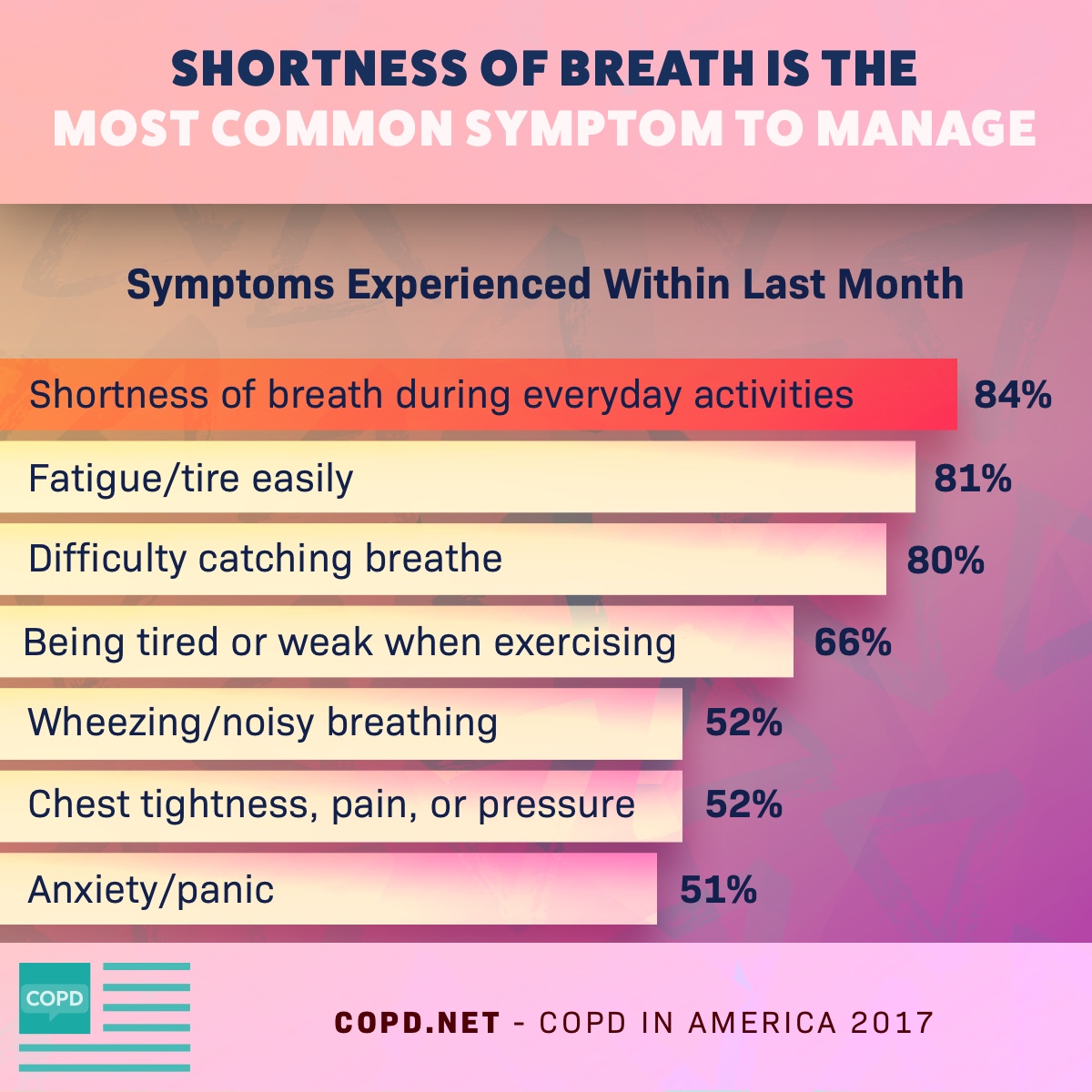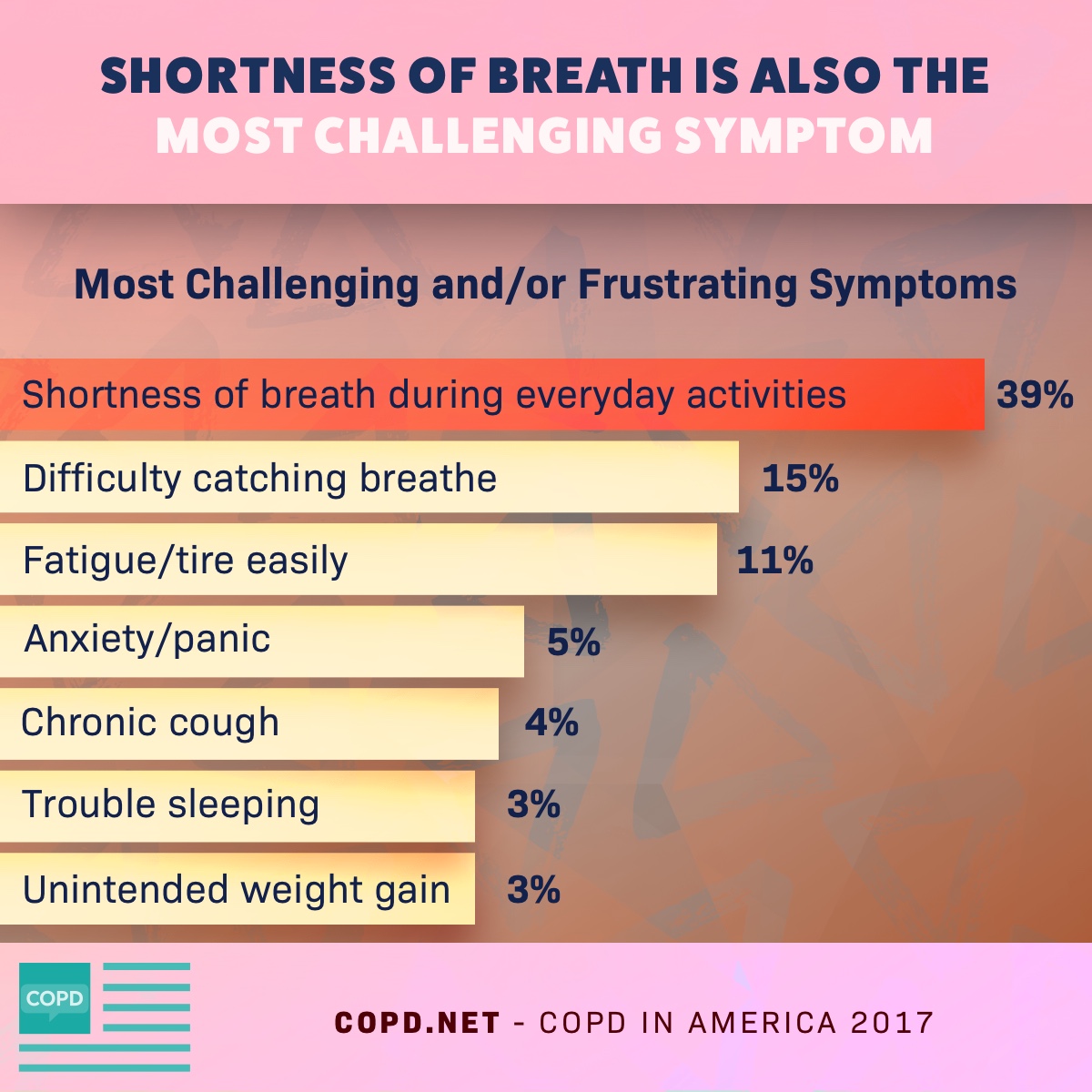 Symptoms beyond the lungs
Additionally, fatigue was the second most common and third most challenging symptom for respondents. While many think of COPD as just a lung disease, limited oxygen can affect every part of the body and cause severe fatigue! As the community often says: "There's tired, and then there's COPD tired"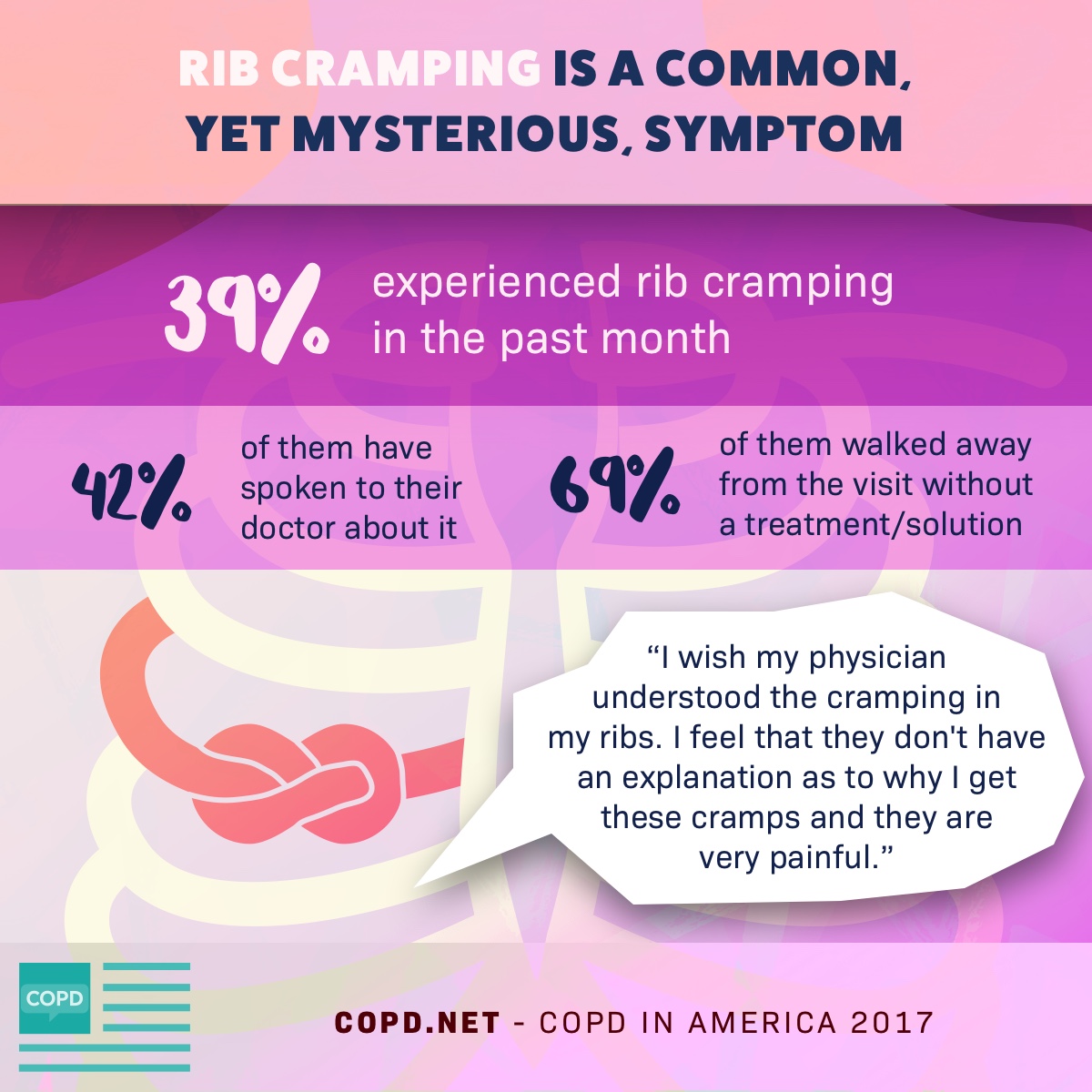 Emotional impact of COPD
COPD is not just about the lungs! Most respondents did not feel confident that they could keep the emotional distress caused by COPD from interfering with their lives, but only 19% were currently involved with a COPD support group. It's okay to be afraid, and it's okay to talk about it!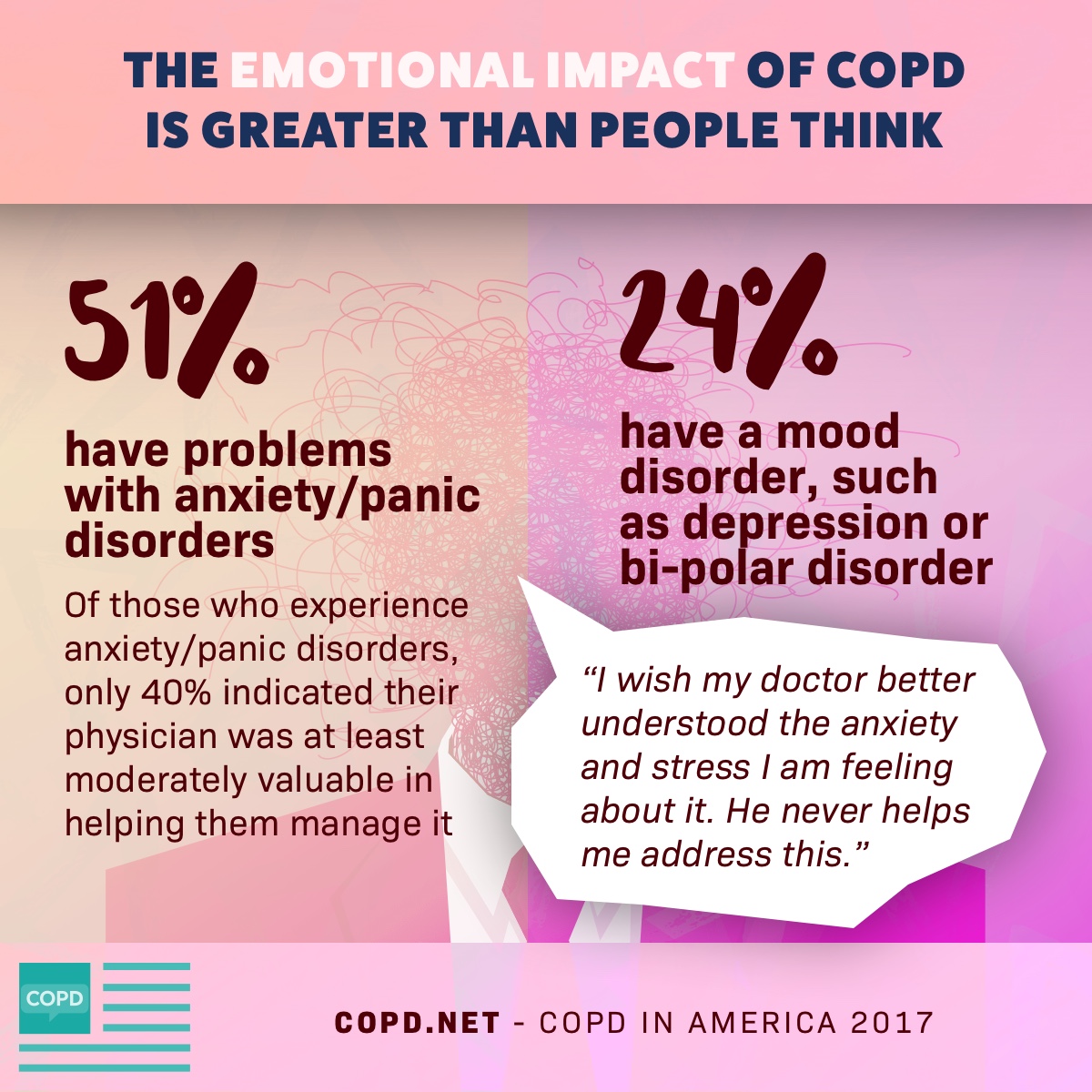 Triggers and flares with COPD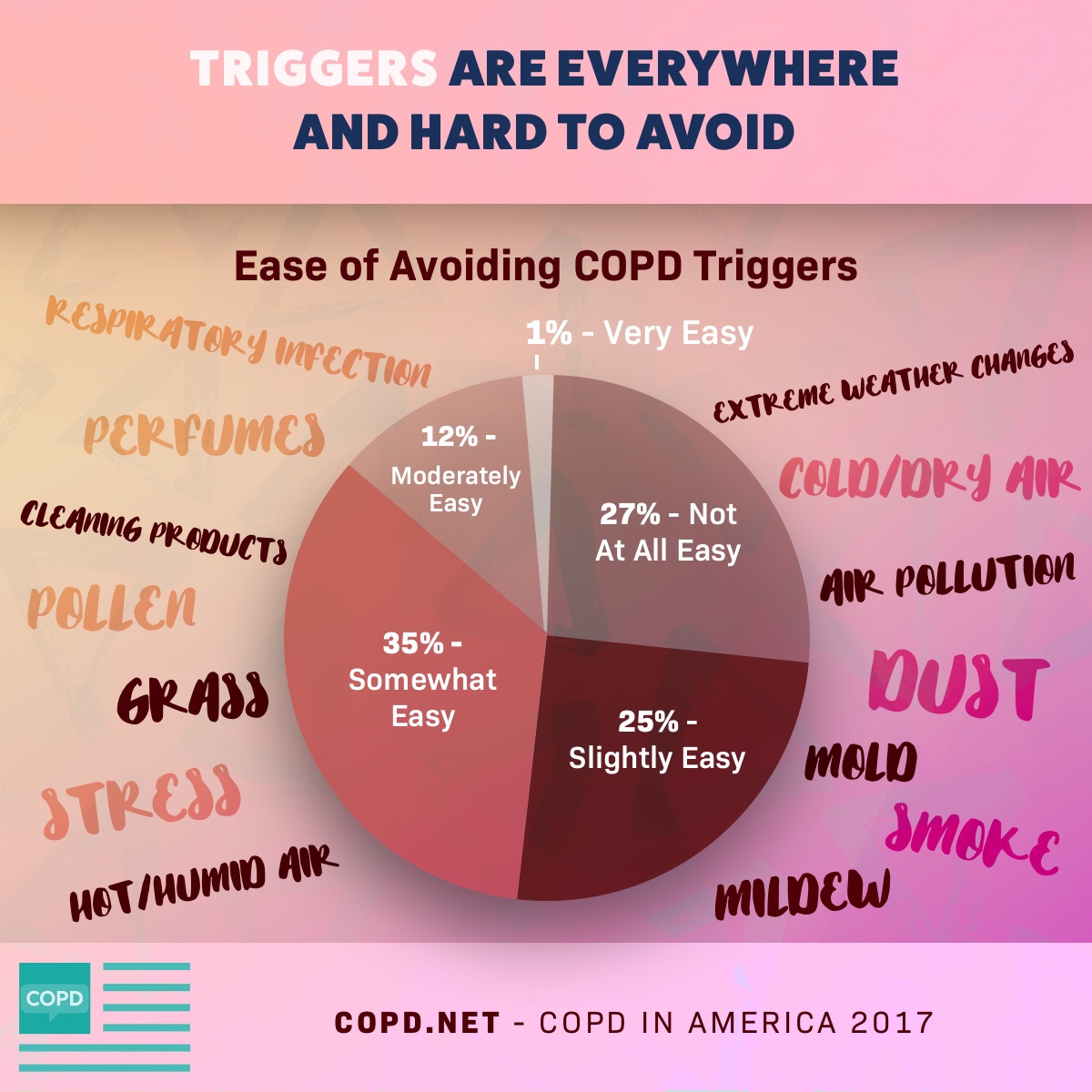 A flare can be triggered by anything, especially weather changes, strong scents and respiratory infections. But it's not just the lungs that are affected during a flare – the intense coughing and shortness of breath causes incontinence in 59% of respondents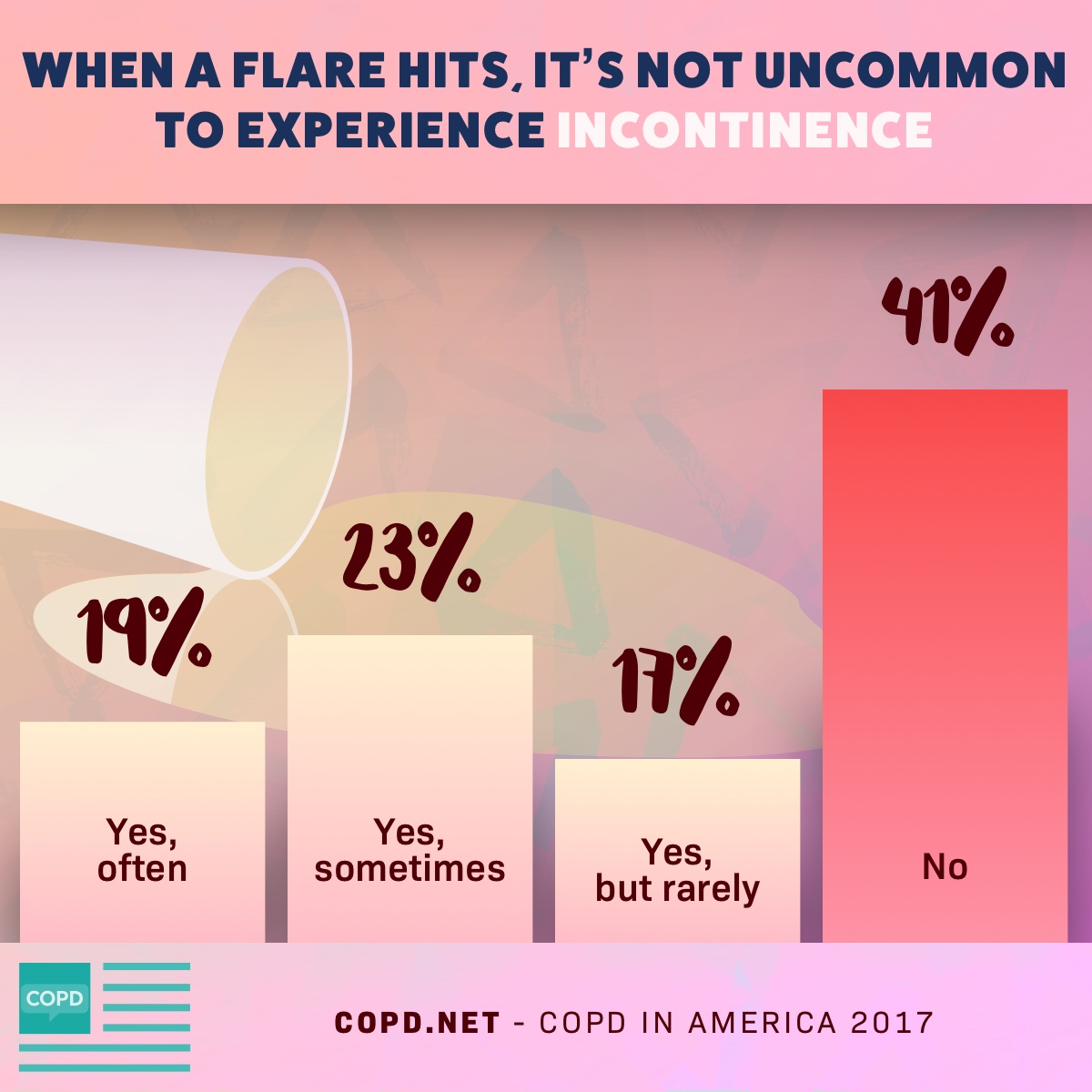 Describing COPD and its effect on life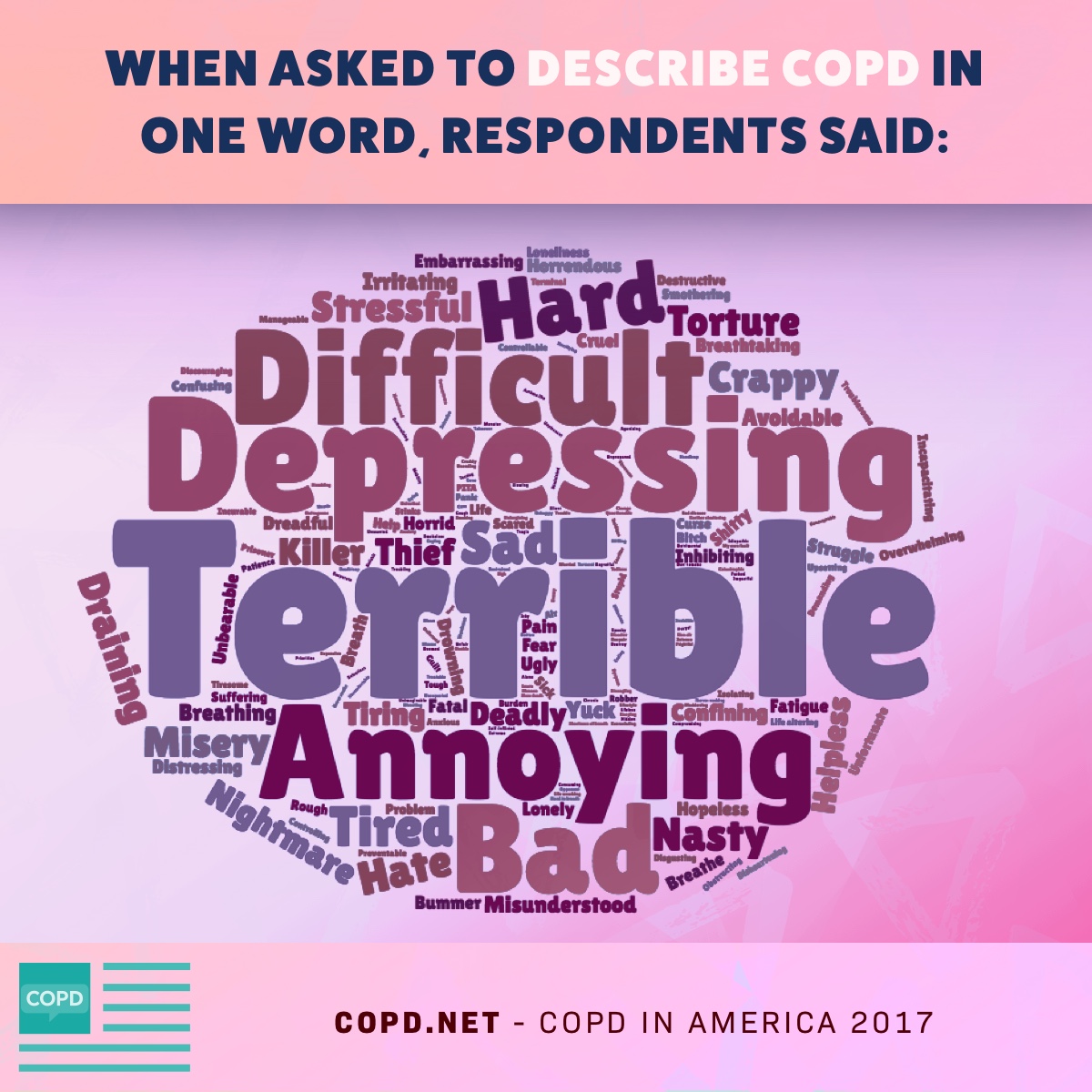 Respondents express a lot of fear and anxiety over the future with COPD, but it's important to remember that COPD is NOT a death sentence and there is always a community who understands and is ready and willing to listen at any time!
The COPD In America 2017 online survey gathered insights from over 2,000 individuals currently diagnosed with COPD, emphysema, or chronic bronchitis to better understand their symptoms and management of this condition, as well as its impact on their lives.

Community Poll
Have you taken our COPD In America survey yey?