Occupational COPD: Smoking Is Not Always the Cause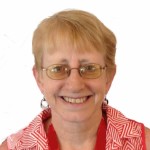 By Kathi MacNaughton

·

August 10, 2018
Smoking is generally accepted as the primary risk factor for developing COPD, especially in older adults. In fact, historically, we believed that about 82% of COPD cases could be attributed to a history of tobacco smoking, with another 3% due to a genetic factor known as AAT deficiency.
15% of the COPD cases worldwide have been found in a variety of studies to be related to long-term exposure to lung irritants on the job. Now, a recent study published in Thorax journal, has found that the number of occupational COPD cases may actually be closer to 21%.
What Occupations Pose the Most Risk?
The occupations that pose the greatest risk for on-the-job exposure to lung irritants include:
Farming
Brick-making
Mining
Construction
Dock work
Flour and grain mills
Foundries
Petroleum plants
Quarry employees
Ceramic and pottery work
Chemical and textile plants
Rubber & plastics manufacturing
Stonemasonry
Welding
The most common substances responsible for COPD risk on the job include:
Cadmium dust and fumes
Grain and flour dust
Mineral dust
Biological dust
Silica dust
Welding fumes
Anyone who smokes and labors in any of the above occupations and/or comes into contact with the lung irritants listed is doubly at risk for developing COPD.
Analysis of the New Study
The new study was conducted in Europe by an international team of researchers at the Barcelona Institute for Global Health. They used the European Community Respiratory Health Survey to collect information. This is is a large, multicenter, population-based study with a long follow-up duration.
Their aim was to examine the effects of job-related exposure to lung irritants on the incidence of COPD. Here are a few more details:
Participants ages 20-44 were selected randomly between 1991-1993 and then followed up 20 years later
A total of 3,343 participants from 24 centers in 12 countries were selected for the study
None of the participants had COPD or asthma at the beginning of the study
Occupational exposure to 12 different substances was assessed
Spirometry was used to measure lung function at both the beginning and end of the study period
The results clearly suggest that occupation may play a larger role than originally thought in risk for COPD. Here's what they found:
96 of the participants had COPD at follow up, which was 21% of the total group
Those exposed to biological dust had a 60% higher risk of COPD
Workers exposed to gases and fumes had a 50% higher risk of COPD
Participants exposed to pesticides had a 120% higher risk of COPD
These results definitely shed some additional light on occupational COPD. However, the researchers emphasize:
The occupational effects may have been modified by smoking, the main risk factor for COPD.
More research is needed to assess the interplay between COPD risk and asthma risk in these populations.
Questions remain in regards to the specific risks of particular occupations, activities and noxious agents.
What You Can Do If You Are at Risk
The most obvious solution is to get a new job if you are in a risky occupation. However, that may not be realistic for many people, given your skill set, education, location and overall job availability. So the next best solution is to take actions that will protect you as much as possible and also to advocate with your employer for better practices.
For example, the Heath and Safety Executive (HSE for short) in the UK suggests that employers implement the following measures:
Use water for wet techniques including cutting, grinding or blasting and for suppression on dusty roadways.
Buy dust-reduced materials e.g. pellets, tablets, solutions or pastes and use pre-weighed material in sealed bags.
Segregate dusty machinery in a separate room or automate processes.
Carry out self-initiated risk assessments for workers.
And these are some of the actions you can take as an employee:
Vacuum up dust, rather than using brushes, brooms or compressed air.
Handle materials "gently" and reduce how far they fall or are thrown; also reduce machine speed or power.
Improve your personal work practices, by not dropping materials or creating drafts.
Control the waste you produce; use closed bags or containers, and don't let wet waste dry out. Plus, remove it  from your workplace frequently.
When using power tools, reduce grinding and sawing and ensure all equipment is maintained to a high standard.
Keep all machinery clean and in good repair.
Use effective ventilation or wear respiratory protective equipment (RPE) when required.
Don't smoke, or make a plan to quit if you already smoke.
Remember, you may not be able to see the dust, fumes or other irritants. That doesn't mean they're not there and settling into your airways, creating chronic irritation.
You can find more safetly information for specific occupations here.
In Summary
Occupational COPD does pose a risk for certain populations of workers. In fact, the risk appears to be higher than we once thought. But occupational COPD is still a relatively small part of the overall number of people with COPD worldwide. By far, the biggest risk factor continues to be tobacco smoking, including secondhand smoke. And smoking can increase your risk of developing occupational COPD if you do work in a high risk job. So, the best solution is to not smoke or to stop smoking!
Occupational COPD – can you relate? Share your story with us here!
This article represents the opinions, thoughts, and experiences of the author; none of this content has been paid for by any advertiser. The COPD.net team does not recommend or endorse any products or treatments discussed herein. Learn more about how we maintain editorial integrity here.