Expert Answers: COPD Awareness Initiatives
Last updated: September 2018
COPD is more common than most people realize, but not everyone understands or knows a lot about the condition itself. In honor of COPD awareness month, we asked our experts the following question: What kinds of awareness initiatives do you think help spread information about COPD? Check out what they had to say! And don't forget to spread the word this month by changing your avatar to raise awareness, or simply by sharing articles that educate others on COPD!
Response from Leon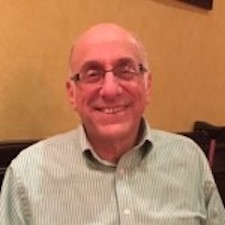 There are several significant initiatives that are striving to increase awareness of COPD. Of them, the most well known is DRIVE4COPD.
DRIVE4COPD is a community-centered public health initiative which strives to educate, inform, and screen millions of people who may be at risk for COPD. The Centers for Disease Control and Prevention (CDC) as well as the American Lung Association (ALA) estimate that as many as 24 million Americans have COPD but approximately half remain undiagnosed.
Since 2010, DRIVE4COPD has been the Official Health Initiative of NASCAR. It has screened almost 3 million NASCAR fans. The Nationwide Series DRIVE4COPD 300 race, held at the Daytona International Speedway each February, is regarded as one of the most important races of the season. The race serves to raise much needed public awareness about the third leading cause of death in America through its outreach to fans.
DRIVE4COPD utilizes a simple five-question screener in an effort to encourage all Americans, aged 35 and older, to complete it. The 5 basic questions are:
During the past 4 weeks, how much of the time did you feel short of breath?
Do you ever cough up any "stuff," such as mucus or phlegm?
'I do less than I used to because of my breathing problems.'
Have you smoked at least 100 cigarettes in your ENTIRE LIFE?
How old are you?
Answering these questions can help determine who is at risk for COPD. If the five-question screener indicates risk, patients are urged to take the next step by speaking with their physician or other healthcare professional to discuss what their score may mean.  Because COPD is a progressive disease that causes irreversible lung damage, early diagnosis and disease management are critical to helping patients breathe better in the future.
Other initiatives include:
World COPD Day, which is organized by the Global Initiative for Chronic Obstructive Lung Disease (GOLD). This year, world COPD day occurred on November 18, 2015. For more information visit their website.
COPD Foundation, whose mission is to prevent and cure Chronic Obstructive Pulmonary Disease and to improve the lives of all people affected by COPD. For more information, visit their website.
Response from Lyn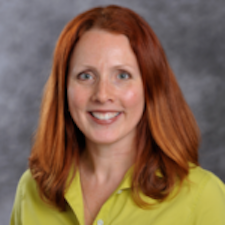 Celebrity involvement in many issues brings them to the forefront. When we think of Parkinson's disease, we immediately think of Michael J. Fox. COPD is no different; Johnny Carson, Loni Anderson, and Leonard Nimoy are just a few of the high-profile lives it's touched. Many celebrities have shared their very moving and touching stories of struggle with COPD. This serves to bring awareness to the public in general, but also gives encouragement to those that suffer with COPD, knowing their not alone. Social media is another source of awareness that I don't feel has been tapped to its full potential with COPD. Think how successful the Ice Bucket Challenge was – all through social media. I'm constantly amazed at the activity on the COPD.net Facebook page; just another example of the power of social media.
Response from Tonya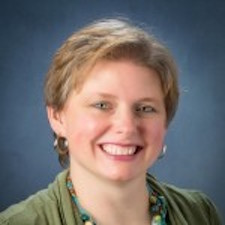 There are so many ways. I don't think that it's just one. Social media seems to be the biggest audience of any platform. Over one billion people have Facebook accounts. That is like the population of a small continent. Facebook and Twitter ads would spread the word quickly over social media. Not to be forgotten is spreading the word through television. Morning shows and talk shows are a great way to get in front of a ton of people at one time. Of course PSAs are great when the networks actually air them.
On a personal level, it is through the doctors and personal relationships of the patients. There are so many people that don't fully understand what COPD is and what it will do. This is amazing since it is ranked number three in the leading causes of death in the United States.
How about you? What COPD awareness initiatives do you find helpful or informative? Please share with us in the comments! 

Community Poll
Have you taken our COPD In America survey yey?