Expert Answers: Getting a Second Opinion
While we hope that everyone is completely satisfied with their health care team and/or medical professionals who work with them on managing COPD, we know that sometimes a second opinion may be desired. So, we asked our experts the following question - feel free to add your own opinions in the comments!
I'm not happy with my current doctor/health care team. How can I go about getting a second opinion? Where do I start?
Response from John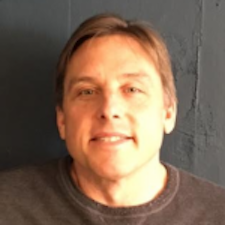 First of all, it's important to remember that you are the boss, not your doctor. While it's wise to seek the advice of your physician when making medical decisions, you don't always have to agree. If you feel your doctor is wrong, of if you simply want to make sure he is right, then there are a couple options. First, you can ask your doctor for a referral to a a specialist. For example, if you have COPD, you may request to see a pulmonologist. Second, say you already see a pulmonologist, or you simply want a new doctor for whatever reason, you can call your local hospital for a list of physicians accepting patients. Just like an employer looking for workers, you get to choose who you hire. You are the boss, if you don't like your doctor, feel free to shop for another one.
Response from Leon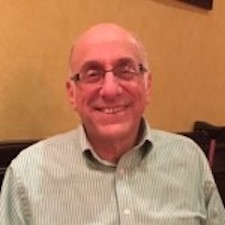 If you are having second thoughts or are seriously dissatisfied with the care provided by your physician/health care team; you might be considering changing your health care provider altogether. You should first be able to gauge the quality and comprehensive level of care you've received up to this point before making the decision to change.
There are a variety of ways to treat and manage chronic obstructive pulmonary disease (COPD). It is important to point out that each person's COPD is different, so working with the right physician and ancillary team is critical to your overall care.
The physician should provide a thorough diagnostic workup including a complete history and physical examination. To diagnose COPD, which includes emphysema and chronic bronchitis, your doctor will want to know if you smoke or have a smoking history, are exposed to second hand smoke, air pollution, dust, or chemicals, have symptoms such as shortness of breath (SOB), persistent cough or excessive mucous production, and if you have a family history of COPD.
If the doctor determines you are at risk for, or have a history of COPD, you should be evaluated with a complete pulmonary function and spirometry test. This is a simple but thorough test that demonstrates how well your lungs are working. Spirometry can help detect COPD before symptoms even manifest themselves. The test results can also help diagnose the severity of COPD in the individual being tested. Other diagnostic tests include x-rays of the lung, an arterial blood gas (ABG) to determine how well your lungs handle oxygen and carbon dioxide, and even genetic testing.
Once diagnosed with COPD, you will then discuss a treatment plan with your physician and the health care team. The team can include: primary care physician, pulmonologist, respiratory therapist, dietician/nutritionist, exercise specialist, therapist or counselor. Your treatment plan should be individualized for your particular level of COPD and will include some or all of the following: medication regimen, smoking cessation, nutritional support, pulmonary rehabilitation, supplemental oxygen, alternative therapies and palliative care. Even specialized surgery and clinical trials may be offered.
If your treatment regimen has been prescribed by your physician, and the therapy, strategies and goals have been explained to you, you will probably recognize that you are on the 'right treatment' and may not want to change doctors. Patient education by the physician and other health care providers will go a long way in helping you to assess the appropriateness and effectiveness of your treatment regimen. The goal of COPD management and treatment is to improve your functional status and quality of life by preserving optimal lung function, improving symptoms, and preventing the recurrence of exacerbations. By actively participating in your treatment plan, you can insure and then gauge the actual success of it yourself, as well as your satisfaction with your current doctor.
If, for whatever reason, you are not satisfied with the care and treatment provided by your doctor/health care team, you should strongly consider finding a new one and/or getting a second opinion. This may be easier said than done. However, if you are dissatisfied with the physician who provides your care, a change is warranted and may be in your best interest. In general, there are a multitude of specialists that are available in most urban settings and at large medical centers. In more rural, less populated areas, the challenge may be in traveling the distance to where there is more of a choice of health care providers. Depending on the specific issue that is prompting one to want to change doctors, you may first want to discuss your concerns with your present caregiver. If that turns out to be unsatisfactory, then you will need to select a new one. As mentioned, you can start with your hospital, inquire of your insurance company, and even check the internet looking for providers who specialize in COPD.
Response from Lyn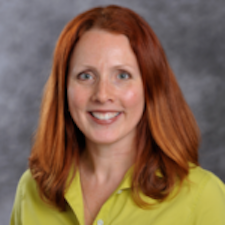 It's very important to develop a good, working relationship with your health care team when you have COPD. You should feel like they listen to you, don't rush you, and answer any questions you and your family have to your satisfaction. If that's not happening, it may be time to find another health-care provider.
If you know someone that is happy with their Pulmonologist, get the name and find out if they're taking new patients. Word of mouth is often the best way to find someone you're happy with.
If that isn't feasible, there are now many websites that rate physicians based on many factors, such as:
Wait times
Courtesy and friendliness of staff
Cleanliness of office
How well they listen
Time spent with people
How well they provide explanations of conditions
Ease of getting in last minute
Insurances accepted
I have personally used Healthgrades.com and Vitals.com, both of which I've found to be very helpful. Granted, much of this information is subjective, but as with any review you can certainly get a feel for how they treat people.
If you decide to switch health care providers, be honest with the new doctor. Tell him or her what you weren't happy with and why you're looking for a new physician.
How about you? Please feel free to share your experience and tips with the rest of the COPD.net community in the comments below!

Community Poll
Have you taken our COPD In America Survey yet?