Ask the Advocates: Low Impact Exercises
Last updated: October 2022
This article is part of an "Ask the Advocates" series. Our awesome advocates answered a few questions to share their thoughts and tips with the community. Other articles in the series include:
Ask the Advocates: New to Oxygen
Ask the Advocates: Advice for Friends & Family
Ask the Advocates: Dating with COPD
What types of low impact exercises can I do when I am dealing with COPD that will not exacerbate my symptoms?
Michelle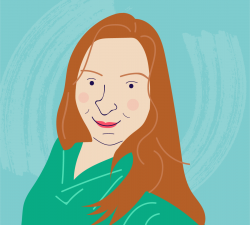 Exercise is very important when you have COPD. It may seem like that's impossible since heavy activity will make you short of breath, but the more you do, the better off you'll be. I'm happy to go for a walk every day, weather permitting. Since I live in the country my yard is a few acres, and I walk with my camera to take pictures of the flora and fauna in it. It makes my walk interesting and very enjoyable, and we've placed lawn chairs and benches around so I can rest if I need to. I also have a favorite yoga video I do. You can find a lot of them on YouTube if you're interested. The one I practice is an easy morning routine full of breathing and stretching exercises. These are poses (like laying on the floor) that I can do and it isn't strenuous.
Kathi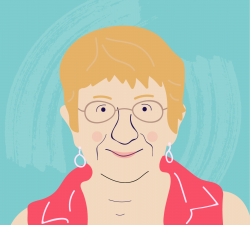 Swimming is probably the best low impact exercise, plus the moist air can improve your airways, although this is not always true for everyone. Another great low impact exercise is walking, which can be done in your home, outdoors or even at your local mall, and at your own pace. Plus, it costs nothing and requires no special gear or clothing. If you join a local gym, they will probably offer a number of seated Silver Sneakers exercise classes, including yoga. This can also be very beneficial for people with COPD. Or, if you're able to tolerate it, a regular gentle or restorative yoga class can be another excellent choice. Another option is strength training, using very light weights or machines set at the lowest setting. Pace yourself and limit your repetitions, taking frequent breaks to make sure you don't trigger your symptoms. Depending on your health status, you might also look into a Zumba Gold class. Zumba Gold is a low impact, usually slower version of Zumba... dancing to fun Latin and world music, as well as music from other eras. You may even be able to find a seated Zumba Gold class to attend!
John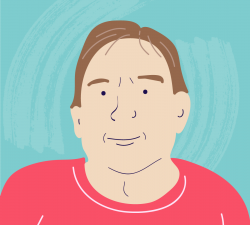 Stretching out your muscles is something you should do before any workout. Muscle training is a good way to keep up your muscle strength. You can use light weights. You can also do aerobic activity. It can be as easy as walking through your house. Or, you can go for a walk outside or on the treadmill inside. Another option is to ride a stationary bike. Bikes are very low impact and a very good way to get your workout in.
Janet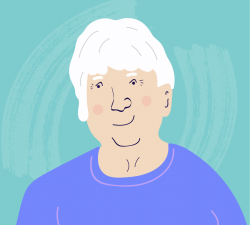 Exercise is so important and can possibly help to slow the progression of your disease.
Walking is a great exercise. You can pick your own pace and distance, and you can set goals on increasing the distance as you go. No place to walk? Treadmills are wonderful and many types can be folded up when finished so that it doesn't take up a lot of space. With the treadmill, you can pick your speed, as well as your incline.
Exercise bikes provide excellent exercise as well. Again, you can pick your speed and incline. There is an exercise bike that is a "redundant" one. This has a seat, with a back on it.
There is a book from Go4Life that is called "Exercise & Physical Activity". This is an everyday guide from the National Institute on Aging. Online you can request a free booklet. There are numerous exercises shown in the book. I did a trial for the COPD Foundation, and the woman that I talked with there mentioned this book as one to possibly use. I was able to say that I was already using it.
On YouTube, search for COPD rehab. You will see some videos. There are a few wonderful ones that help to strengthen your body that can be used for exercise while standing or sitting.
Lyn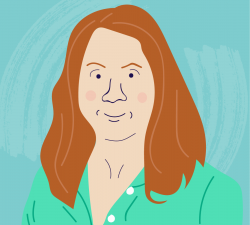 Exercise is so important to keep our muscles conditioned and strengthened. It also allows our bodies to use oxygen more efficiently, which is important if we have COPD. Here are a few types of exercise you might try:
Walking: Do it at your own pace and for as long as you feel you can tolerate without over-doing. It's always best to warm up a little, even when we're only walking. Spend at least 5 minutes taking deep breaths and walking very slow. Once you feel you've warmed up enough, you can quicken your pace. Try to set goals for time or distance so you feel you've accomplished something. But remember, you're only competing with yourself!
Gardening: It may not seem like exercise, but gardening is both enjoyable and provides a form of exercise. However a word of caution – do not attempt to garden in the heat of the day. Early morning or evening is best when the temperatures are more moderate and the sun is not at its highest.
Swimming: This is a great low-impact form of exercise even if you can't actually swim. Simply walking in waist-deep water is fabulous exercise. In fact, some local gyms offer water aerobics or other aquatic exercises.
Yoga: This can serve as both exercise and relaxation. There are many places that offer classes for a very low cost. You can also check out the local senior center for any programs they may offer.
Michael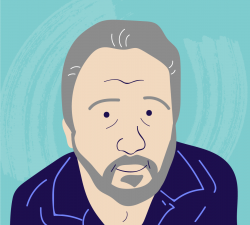 Isometrics and yoga both come to mind when thinking of good exercises for someone with COPD. There are a variety of yoga exercises that can be targeted for COPD. There are a lot of YouTube videos that demonstrate this, such as gentle strecthing.
Do you have any additional low impact exercises to share?

Community Poll
Have you taken our COPD In America survey yey?